I present a new model, although it is true that with its already advanced construction process.
As I made the hull using my usual technique, which I have shown on the forum several times, there is no photo of this part of the process. It should also be noted that the masts are only presented and are not final, neither because of their length nor because of the inclination with which they appear.
And now, by way of introduction, a brief historical overview of this type of boat. Until the end of the 19th century, in the region of Port-Louis, in Brittany, coastal fishing for roe sardines practiced in good weather was supplemented by winter trawling of other larger species. This task was carried out with solid open boats, of about 10 m. in length and 2.80 m. wide, with a draft of 0.70 m. The winter sea conditions are harsh in these waters, which makes it very difficult to work in the open air on these open boats, which is why, in 1882, a boss from Lorient took the initiative to equip his boat with a temporary deck, which is armed against winter and disassembled in good weather.
In turn, as coastal fishing became more and more scarce, fishermen went deeper and deeper into the open sea, and soon these removable deck boats began to be used for trawling in rougher waters, for which they did not present the adequate nautical characteristics. For this reason, in a short time the deck boats evolved, with a permanent deck, but they were made with the same shapes as the large open boats, retaining their main U-shaped section, but providing them with a planking above and solidly decked, fitted with a windlass and higher masts, so all the weight was added at the top and had to be balanced with ballast. But the maintenance of the main U-shaped section prevented placing this ballast (essential in a trawler) sufficiently low. In addition, the righting moment of a hull of this U-section has a high initial stability which decreases very quickly with pronounced angles of inclination, which makes these ships very sensitive high waves and sea blows. These decked boats, with an elegant appearance, showed that their nautical qualities were not adequate for the conditions of navigation on the high seas. Between 1891 and 1900, eleven of them were shipwrecked, resulting in the stoppage of their production and their replacement by small dundées, which prove to be much safer.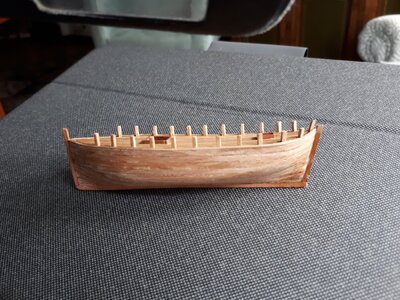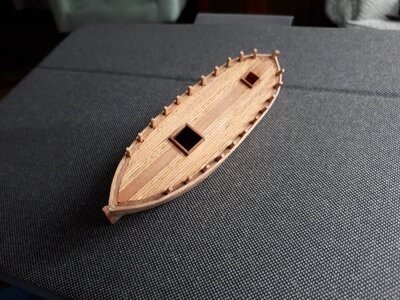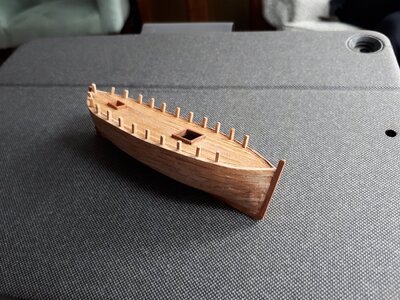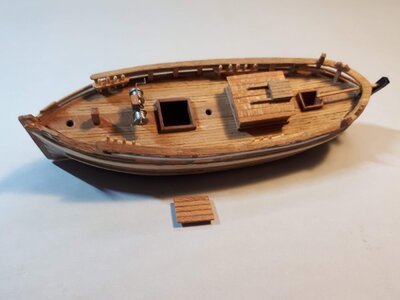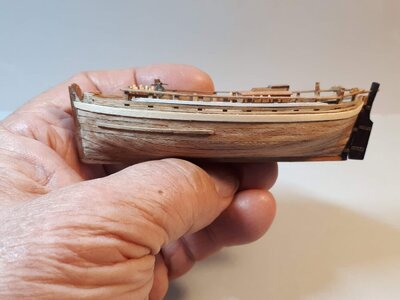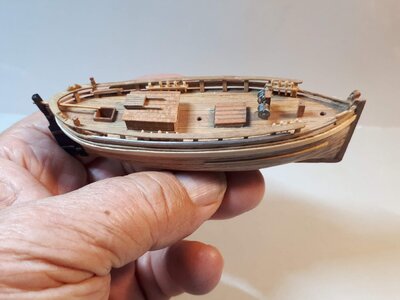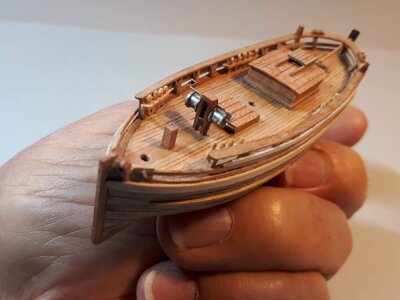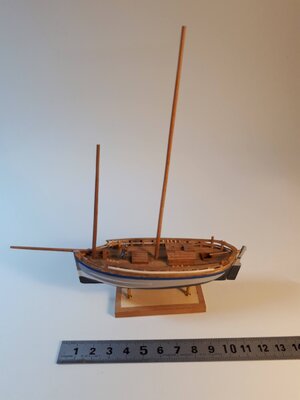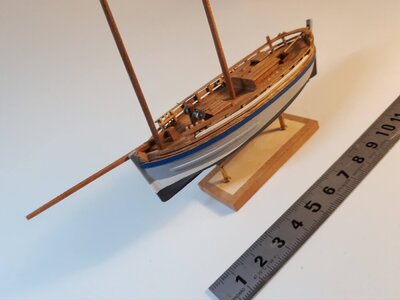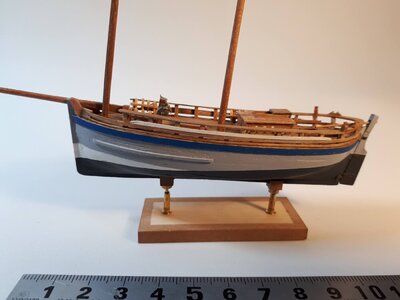 Last edited by a moderator: