Hello,
This will be a build log of the $15 1:100 Halcon 1840 kit from aliexpress.
This will be my first wooden static sailing ship. I have built some RC boats before, but they were built for speed, and now it is time to build something for the looks.
So, after waiting for about 2 weeks for the kit to arrive, it fell trough the mailbox. After opening the enveloppe the kit appeared:
So far so good, the laser cut parts look great!
The sheets of wood are a little warped, but that should not be a problem, they will straighten out once the build progresses and parts will be glued in place.
The build plans are short, maybe even too short.
The small parts are clear, but when it comes to finishing a lot is not listed here.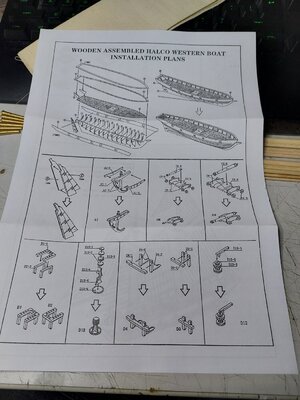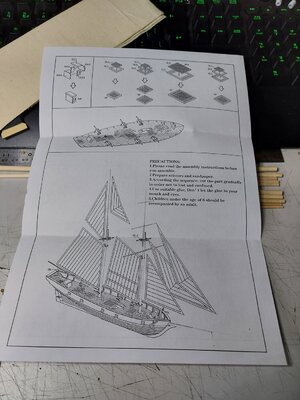 As you can see, its not much and i guess im gonna have a lot of questions about the masts and rigging.
So far the "unboxing" part. Can you call it a unboxing when it did not come in a box?
Time to start the build.
The first thing i just had to do is build some cannons: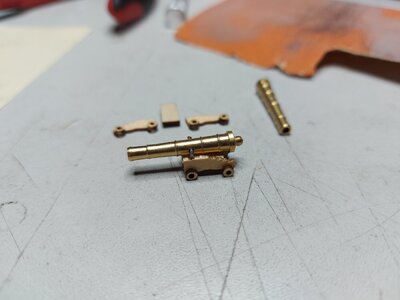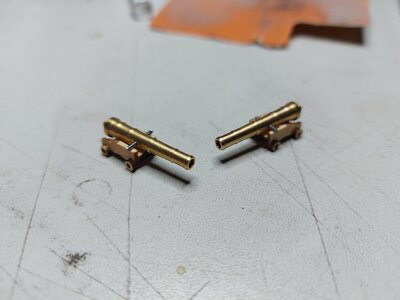 These are nice little things. The brass looks great, too bad it needs some paint later on.
Time to start building the hull. The laser cut parts fit really tight together, maybe even a little too tight, so some sanding is needed: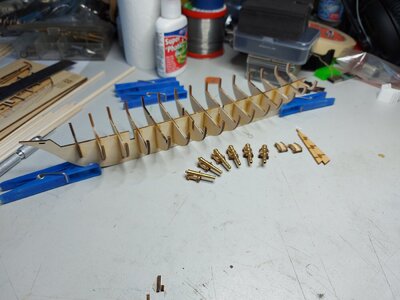 Couldnt help myself and built some more cannons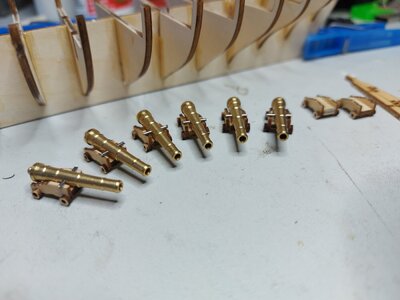 After some creative ways of applying pressure while the glue was drying, there was a deck and railings: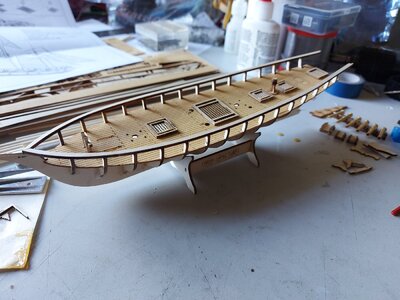 I also started on some of the smaller parts, like the hatches and other stuff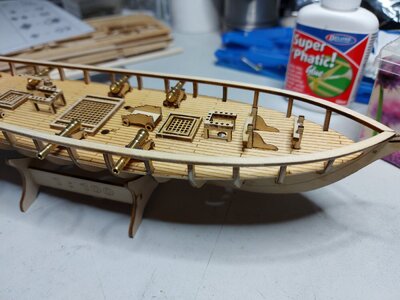 Then it was time for the difficult part, the boardings. I used hot water and some pressure to bend the wood so it would take the shape of the hull before i glued them in place.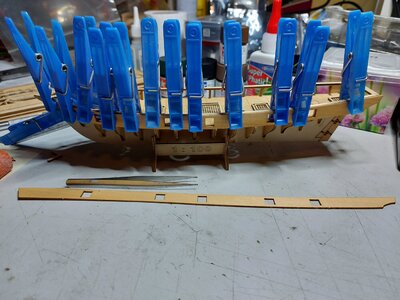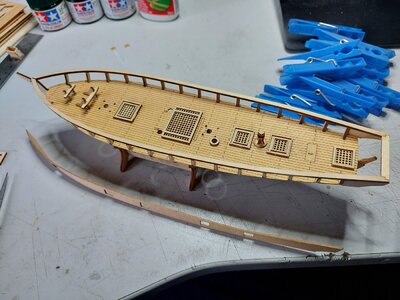 While the glue was drying, i started painting some of the smaller parts. I used 2 shades of brown to get some contrast between the parts.
Can you spot the different colored parts? No? Me neither... I guess the two colors look too much alike and i need to buy a different brown to get the effect i was looking for. Or maybe i will leave it this way, because it looks nice anyway.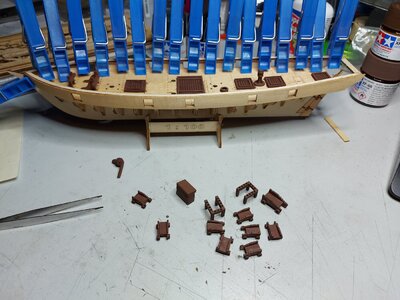 And some black paint to get a feeling for the final color scheme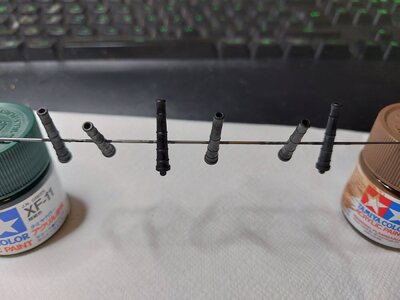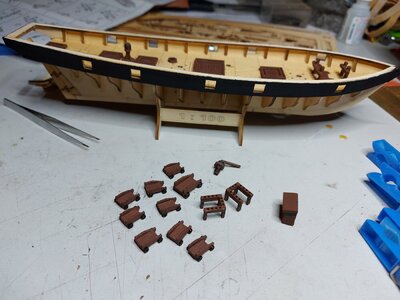 Last edited: