Admin
Staff member
Administrative
Blandford Group Build
Joined

Dec 25, 2017
Messages

9,603
Points

728

Location
Today in Naval History - Naval / Maritime Events in History
10th of November
please use the following link and you will find the details and all events of this day .....
Today in Naval History - Naval / Maritime Events in History 9 November 1914 - Battle of Cocos - SMS Emden is sunk by HMAS Sydney - Part II Battle Wireless station capture During the night of 8–9 November, Emden sailed to Direction Island. At 06:00 on 9 November, the ship anchored in the Cocos...
1716 - HMS Auguste (1705 - 60), Cptn. Robert Johnson, ran ashore on the island of Anholt during heavy weather.

1721 - HMS Royal Anne Galley (1709 - 42), Cptn. Francis Willis, wrecked during a gale off Lizard Point, Cornwall
1764 - Launch of HMS Russell, a 74-gun third rate ship of the line of the Royal Navy, at Deptford

1777 - HMS Siren (or Syren) (1773 - 28) ran aground at Rhode Island
1808 - HMS Amethyst (36), Cptn. Michael Seymour, captured French frigate Thetis (44), Cptn. Pinsun (Killed in Action).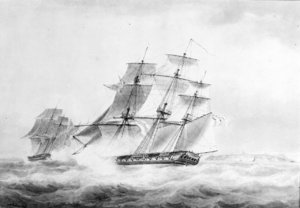 1847 – The passenger ship Stephen Whitney is wrecked in thick fog off the southern coast of Ireland, killing 92 of the 110 on board. The disaster results in the construction of the Fastnet Rock lighthouse.
1944 – The ammunition ship USS Mount Hood explodes at Seeadler Harbour, Manus, Admiralty Islands, killing at least 432 and wounding 371.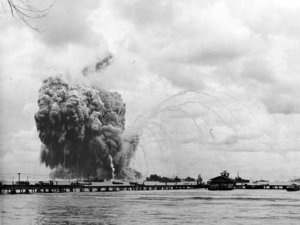 1975 – The 729-foot-long freighter SS Edmund Fitzgerald sinks during a storm on Lake Superior, killing all 29 crew on board