This project is nearly finished, however there are still some bits that I have to nut out. Wendy was the first model that I built from just a plan and in a way was the most challenging.
Challenging
I think that this is what this activity is all about, trying to achieve something that one doesn't think one can.
The plan that I was working from was actually from a model boat plan from 1901 that had been redrawn more recently by Adrian at Floataboat and I just liked the look of
it.
So to start, I cut out the frames from 7mm marine ply that were assembled in a jig, when I had done this, I thought that they all looked a bit fat and as they were going to stay in the hull I decided to thin them down a bit.
I cut some cedar planks with my lovely Byrnes model saw and started applying them gluing and clamping, working on both sides of the hull. It was when I started getting to a substantial change of angle at the stern that I realised that they were just too thick and wide, so the painful decision was to remove them and start again. Unfortunately I had already applied epoxy in the interior so the removal was not an easy task.
I made a pattern for the lead weight to be attached to bottom of the hull, hoping that I could find someone to cast it for me not wanting to mess around with molten lead. This didn't work out as I hoped and I ended up having to make a simple mould and cast it myself, the side benefit of this was that I cast myself a number of lead weights in one of those metal kitchen cake moulds.
I coated both inside and out of the hull with epoxy prior to fitting my newly cast lead weight which needed quite a bit of fairing to the hull.
More Later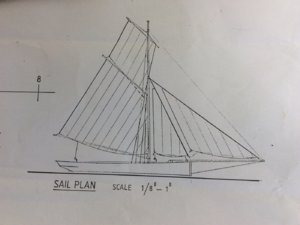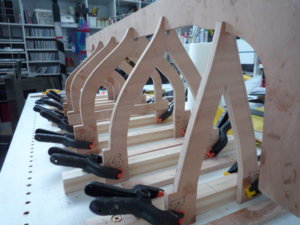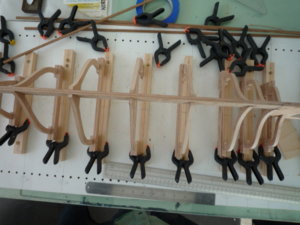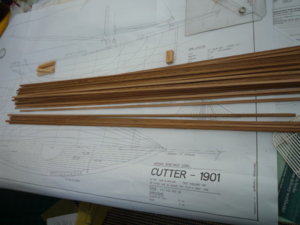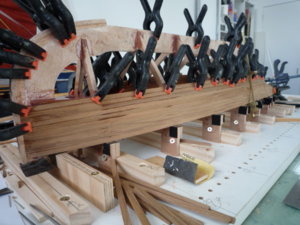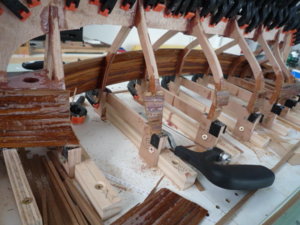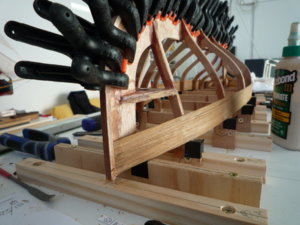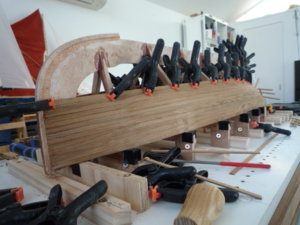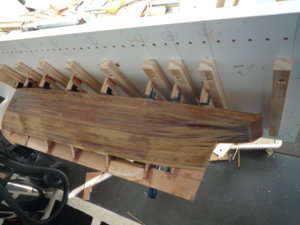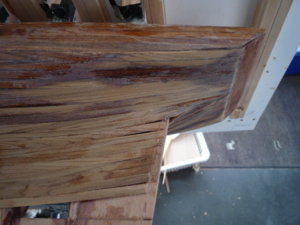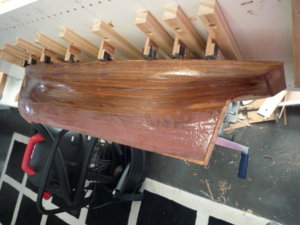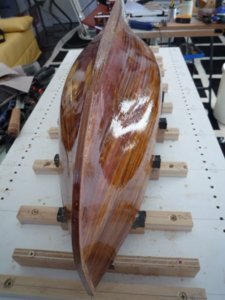 m