Administrator
Staff member
Administrator
Joined

Dec 25, 2017
Messages

18,351
Points

938

Location
Planset Review:
LE CYGNE
24-pdr Brig by Engineer Pestel - 1806 - 1808
scale 1:48
by
Jean Boudriot
&
Hubert Berti


published already in year 1981 (their second monographie after La Venus)
Still available in French or Italian language at ancre: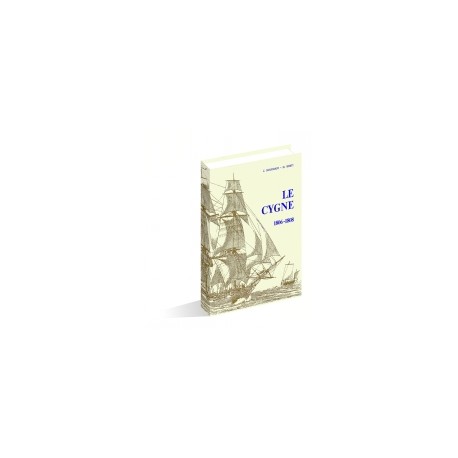 24-PDR BRIG LE CYGNE BY ENGINEER PESTEL 1806 -1808 MONOGRAPH NEW : IN STOCK IN ENGLISH

ancre.fr
excerpts taken from ancre web-page or from pdf documentation (attached)

contemporary model (DIN A3- print included in the monographie)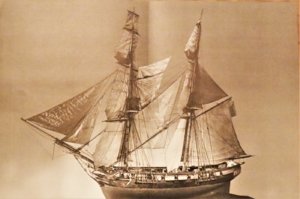 SYNOPSIS:
This monograph of the brig LE CYGNE (The Swan) represents a ship's type of the imperial navy. Armed with two 8-pdr guns and fourteen 24-pdr carronades, construction of LE CYGNE was begun in Le Havre at the end of April 1806. She was launched on 12 September of the same year by the builder Jamez, based on the engineer Pestel's plans. 90 feet in length, with a midship beam measuring 26 feet, 6 inches, a depth of 13 feet, 6 inches, this ship is one of the most representative of the brig called a 24-pdr in the French Navy (the caliber of the carronades in the main armaments). Approximately 60 such ships were built during the period 1801-1813.
A very fine model of LE CYGNE in the Musée de la Marine in Paris (MG13) enabled us to illustrate our work with vivid details that only a period ship's model could provide.
Moreover, we were able to choose from the extremely rich documentation (plans of the hull, superstructure and rigging).
We are able to relive the adventures of Le Cygne, although her career was brief, through the reports of her captain ship's lieutenant TROBRIAND.
These powerful engines of war (the weight of Le Cygne's broadside guns was superior to the celebrated Belle-Poule's broadside) would slip through the British blockade on stormy nights to disturb English commercial activities or carry supplies to the French colonies. As is the case in our other monographs, the directions given allow the ship's model builder to choose between constructing a model of Le Cygne or one of her sister ships.
Size of finished model in scale 1:48: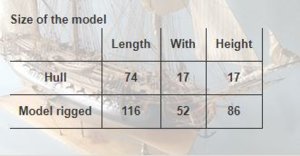 COMPOSITION OF THE MONOGRAPH
Booklet:
92 p. booklet, 24x31cm format, including :
- The history of the brig in the French Navy with several period illustrations
- List of 197 brig-rigged ships that appeared in the lists of the French Navy during the period 1755-1850
- Separate list of fifty-seven 24-pdr brigs whose characteristics are identical or similar to those of Le Cygne.
- Commentary and analysis of seventeen photographs of the model of Le Cygne in the Musée de la Marine in Paris
- History of the expeditions of the brig Le Cygne
- Detailed commentary with all necessary explanations of the 19 plates at 1:48 scale and on the drawings of details at 1:24 scale.
- Complete glossary of terms for elements of fitting and rigging.
Drawings:
Set of 19 plates on cartographer's paper at 1:48 scale including
1 Shape of the hull, longitudinal plans, vertical sections of the ribs
2 Shape of the hull, drawings of the planking
3 Construction of the stern and quarter-galleries
4 Construction of the head
5 Full vertical sections on the ribs
6 Full vertical sections with planking
7 Drawing of the coppering - Front view
8 Plan of the deck - rear view
9 View of the hull, longitudinal sections
10 Details of fitting
11 Boats
12 Artillery, detail of the rudder
13

s
14 Elements of masting, detail of the masthead
15 Fitting for masts
16 Longitudinal sails and standing rigging
17 Installing the square sails to the foremast
18 Installing the square sails to the mainmast
19 Rigging of the yards
Look Inside of the Booklet: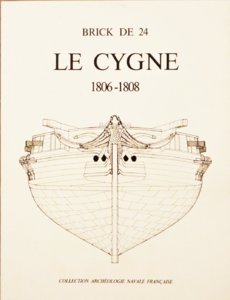 For more Look Inside photos of the booklet and finally the drawings, please go to the following post...... also I plan to show some beautiful built models based on the drawing set
Last edited: