With Artesania Latina going out of business, their kits are drying up quickly from the market place. In the US, MicroMark is one of the larger sellers of AL kits. I recently purchased this kit from MicroMark via Amazon for about $300. As of this writing, they only have 2 left in-stock. Since the model was produced in 2017 it would be one of the final models made by AL. I find it a curious topic and a handsome ship and thought I would share with you my thoughts on the kit itself.
The Belem is a 3 masted barque from France. She began life as a cargo ship in 1896 and is the oldest active French sailing ship today. She is powered by both sails and two diesel engines. You can read more about her history here:
The 1:75 scale model measures out to a little more than 31"/806mm long when completed. 21"/540mm tall. 10"/256mm wide.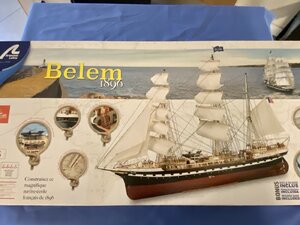 The first two sheets of basswood/poplar ply are 1/8" thick. The laser cutting is very fine with small tabs. There is zero burn on the back of the parts.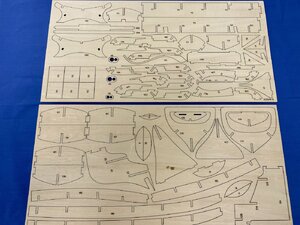 The second two sheets are the same as the first but this time about 1/16" thick.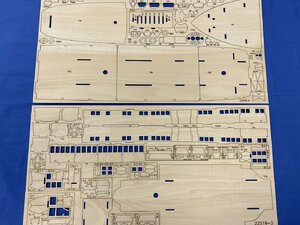 Next we have 3 small thin sheets with fine details.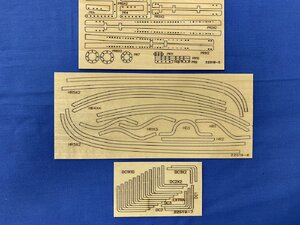 A large sheet of photo etch is included. This is a nice touch.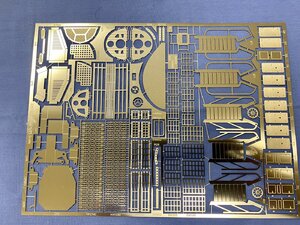 A package containing pre-sewn sails and rigging thread of average quality. Basswood/poplar stripwood, dowels and brass rod. No hardwoods are included.
Two plastic boxes of hardware: more photo etch, silkscreen flag, a lot of metal parts, the usual substandard rigging blocks and other bits. The dinghy is in plastic.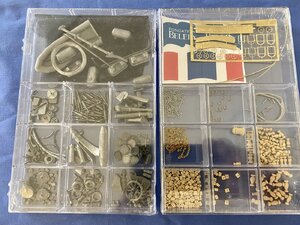 Waterslide decals, wooden parts map sheet, cutting templates, some clear acetate for windows, and a CD full of hundreds of photos and instructions. There are no printed plans or manual.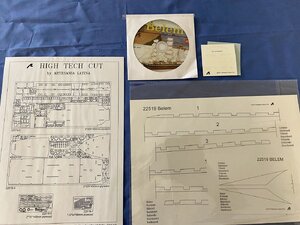 However, there is a giant two-sided full color photo sheet of the model to include a 1:1 scale side view.
The other side has a 1:1 scale top view and some other detail shots.
All-in-all, I would say this is a typical kit for AL. Added bonus is the nice photo etch and clean laser cutting. The ship has an interesting history and is still active today. I am not aware of any other kits of this vessel. Not a bad addition to the kit collection.
Enjoy.