Artesia Hermione Lafayette (the old kit)
I will do a very small build log but as it look like I have miss place or lost a lots of picture of that build lots of steps will be missing sorry. I will concentrate one the major issue that I have pick to illustrated them
Also it was at a time (16y ago) where I was not part of any forum at the time that came later.
In my post of the May Flower and the Open Waller (Lancia Baleniera) from Panart In the complete build section. I mention that after the Waller my trouble did start.
When my older son saw the Waller he asks me to give it to him good dad that I am I give him the boat but……….
My other son was not happy and asks me to build him one so I went to the store and got the Hermione Lafayette from Artesia the Old Kit a revise kit came out later wen the reconstruction if the ship was complete in France.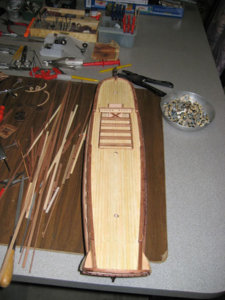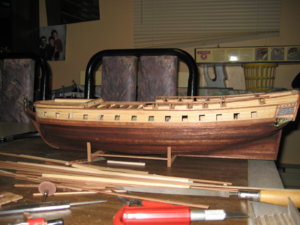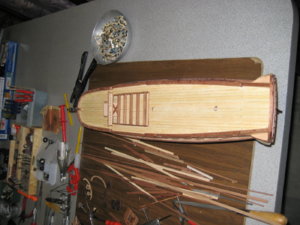 To build the hull was strait forward no complication at all same for the planking the deck.