Administrator
Staff member
Administrator
Joined

Dec 25, 2017
Messages

25,080
Points

1,138

Location
Book Review:
18th CENTURY SHIPBUILDING
- Remarks on the Navies of the English & Dutch
by
Blaise Ollivier
(1737)
Edited and Translated by
David H. Roberts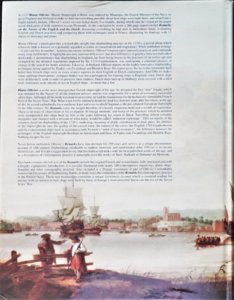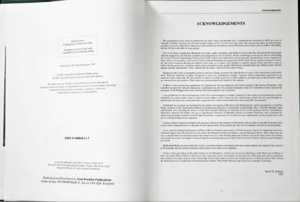 Publisher: Jean Boudriot Publications; First UK Edition (1992)
392 pages
Language: English
ISBN-10: 0948864117
ISBN-13: 978-0948864117
Dimensions: 32 x 24,4 x 3,4 cm
Weight: 2,1 kg
SYNOPSIS:
In 1737, Blaise Ollivier, Master Shipwright at France's foremost Royal Dockyard. Brest, received instructions to undertake a secret mission to England and Holland, where he was to visit all the major naval dockyards and report on the way ships were built by Frances maritime rivals. On his return, after five months' absence, he drew up a report running to 360 manuscript pages and accompanied by 13 sheets of diagrams and plans, entitled Remarques sur la Marine des Anglois et des Hollandois faites sur les lieux en 1737 par le S'Ollivier constructeur des vaisseaux du Roi (Remarks on the Navies of the English and the Dutch made in their Dockyards in 1737 by M' Ollivier shipwright to the King). The report describes everything that Ollivier saw in the most minute detail, and makes recommendations as to whether the techniques should be imitated in the French dockyards. This book contains the fully annotated text of that report (in both the original French and in translation), published for the first lime, to which this Introduction provides the background. The book also contains, in the Glossary of Shipbuilding Terms al the end. about 10% of a second Ollivier manuscript, entitled Traite de Consruction, but in fact an alphabetical dictionary of shipbuilding terminology and technology. Written in 1736, it contains nothing on foreign practices, but contains on the other hand as much or more detail on the French Navy of the same period as do the Remarques lor the English and Dutch Navies. Despite its alphabetical rather than thematic format, it repays careful reading. Taken together, the two manuscripts provide the most detailed analysis of the shipbuilding technologies of three of Europe's foremost maritime powers ever written...
Illustrated with nearly 100 contemporary engraving, plans, ship draughts and other iconographic material. English translation of original text.
CONTENT:
From the Book Cover:
In 1737 Blaise Ollivier, Master Shipwright at Brest. was ordered by Maurepas. the French Minister of the Navy. to go to England and Holland in order to find out everything possible about how ships were built there, and what Frame might use fully imitate. Ollivier's secret mission lasted nearly five months. during which time he visited all the major naval dockyards of both countries except Plymouth. At the conclusion he wrote a 360-page report entitled Remarks on the Navies of the English and the Dutch. discussing everything he had seen in meticulous detail. evaluating English and Dutch practices and comparing them with techniques used in France. illustrating his findings with 13 sheets of drawings and plans
Blaise Ollivier's report provides are markable insight into shipbuilding practice in the 1730's. a period about which relatively little is known (it is generally regarded as a time of conservatism and stagnation). While published writings - in any case few in number - tend to concentrate on theory. Ollivier's manuscript is intensely practical. and con founds many long - held beliefs. lt highlights not only national differences. but also differences in practice between individual dockyards: it demonstrates that ship building in England. far from being frozen in the practices of an earlier age and strangled by the detailed regulations imposed by the 1719 Establishment. was undergoing a continual process of change in the search for better solutions. Likewise. in Holland. Ollivier reports on the highly innovative shipbuilding techniques being applied by Paulus van Zwijndregt and Hendrik Raas. His report gives the lie to the commonly held belief that French ships were in every respect superior to their English or Dutch counterparts.And Ollivier makes some startling observations: compass ~ timber was not a prerequisite for framing ships in England; some Dutch ships were deliberately sunk in order to preserve their timbers: Dutch ships laid up in Ordinary were covered with a tiled roof; iron knees were already in use in English ships - to name but a few.
Blaise Ollivier was the most distinguished French shipwright of his age: he designed the first "true" frigate. which was imitated by the Navies of all the maritime powers. and he was responsible for a series of extremely successful other ships. Although all his work was done in peace time. he laid the foundations for the technically formidable French fleet of the Seven Years' War. Were it not for his untimely death (he died less than ten years after his return. at the age of 46). he would undoubtedly have outshone Sané and even rivalled Chapman as the pre-eminent European shipwright of the 18th century. His Remarks carry the weight therefore of a keenly enquiring mind and a wealth of experience. There is no trace of chauvinism in his evaluation of foreign methods. and many of the practices which he admired were in corporated into ships built by him in the years following his return to Brest. Travelling almost certainly incognito. and charged with a mission of what to day would be called "industrial spionage". Ollivier reports in the minutest detail on shipbuilding of the 1730's: timbering; steaming of plank; construction of dock gates: the abilities of the shipwrights he met; the quality of the carved-work; the rations of the crews; the English 17l9 Establishment and the experimental ships built in accordance with Newton's "solid of least resistance". the difference between the techniques of the English shipwright Bentham in Amsterdam and those of Paulus van Zwijndregt and Hendrik Raas. Nothing escapes his eye.
Never before published. Ollivier's Remarks have lain dormant for 250 years and survive as a unique documentary account of 18th century shipbuilding .in valuable to student. historian. and model maker alike. Ollivier is no arcane theoretician. and it is no exaggeration to say that his manuscript ranks with the best published works of the age. and as a description of contemporary practice it out weighs even the works of Steel. Stalkartt or Duhamel du Monceau.
This book contains the full text of the Remarks in both the original French and in translation. Fully annotated and with a lengthy explanatory Introduction. It is lavishly illustrated with nearly 100 contemporary engravings. plans. ships' draughts and other iconographic material. Also included is a 20-page translation of part of Ollivier's remarkable manuscript Dictionary of Shipbuilding Terms. in many ways the counterpart of the Remarks for contemporary practice in the French Navy. These two manuscripts constitute a unique eyewitness account which is essential reading for any one with an interest in how ships were built by three of Europe's most powerful Navies on the eve of the Seven Years' War. '
Review
This is an Outstanding book!
It is a translation of an early 18th century, essentially report, by a French shipwright and contains incredible information on Dutch, French and English shipbuilding of this time.
Although the book is long out of print and it is extremely hard to find, it is worth every penny.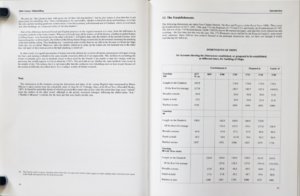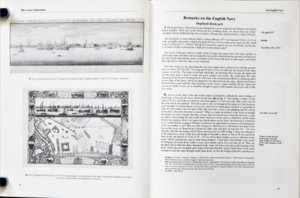 some more Look Inside pages you can find in the following post ......