Administrator
Staff member
Administrator
Joined

Dec 25, 2017
Messages

22,194
Points

1,038

Location
Building Plank-On-Frame Ship Models
by Ron McCarthy
Paperback or HardCover: 192 pages
Publisher: Conway Maritime Press Ltd; New edition edition (25 Nov. 2004) or Naval Institute Press (1994)
Language: English
Product Dimensions: 19 x 1.3 x 24.1 cm
Synopsis:
The plank-on-frame method is the pre-eminent ship modeling technique, and this practical manual is the foremost guide to its intricacies. Taking as his example the two-masted sloopCruiser of 1752, the author leads the shipwrights through every stage of building a model of the vessel, from preliminary research and taking off lines to the actual construction of the hull, fittings, masting, and rigging. Each step is illustrated with explanatory line drawings and photographs.
Though a single ship is employed as an example, the techniques can equally well be applied to any wooden sailing ship, and for this reason the book is an essential tool for model makers - beginners and the experienced alike.
About the Author:
Ron McCarthy became a professional model maker after he left school at the age of 14. In the Second World War, he built 100-foot-to-the inch Admiralty recognition vessels and was a member of the team that built Mulberry Harbor.
Contents:
Acknowledgements, Foreword
Chapter 1 - First Considerations (page 9 to 22)
Chapter 2 - Making the Draughts (page 23 to 45)
Chapter 3 - Frame Structure (page 46 to 56)
Chapter 4 - External Planking (page 57 to 67)
Chapter 5 - Internal Structure (page 68 to 84)
Chapter 6 - Detail - Above and Below (page 85 to 106)
Chapter 7 - Masts and Spars (page 107 to 119)
Chapter 8 - The Standing Rigging (page 120 to 142)
Chapter 9 - The Running Rigging (page 143 to 178)
Chapter 10 Some Basics on Sails (page 179 to 186)
Recommended Reading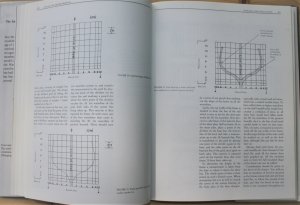 Review:
by John S.Reid from 2012 on amazon.com wich is describing the book, its content and qualities very well
Anyone considering this book is obviously experienced in, or interested in, building models of sailing ships. Those who are already experienced in building sailing ship models will likely have the necessary background to appreciate this well-written tome. It is clear and concise in describing a plank-on-frame build of a very modest scale (approx. 14 inch hull length) model of a 1752-era British frigate (the Cruiser). The author presents the build exercise in a very approachable (and not at all intimidating) manner.
However, for those who are not experienced model ship builders, this can still be a very good book, provide you have some background. To wit:
Models of sailing ships consist of essentially three different types: (i) solid hull, in which a solid block of wood is used for the hull; (ii) plank-on-bulkhead (POB), in which the hull is formed from solid wall bulkheads spaced apart along the length of the ship, and the planking is applied over the outer surface of the bulkheads (and most suppliers of wooden model kits provide this type of construction); and (iii) plank-on-frame (POF) construction, wherein the hull is formed from "U" and/or "V" shaped "frames" that are spaced apart along the length of the ship, and the planking is applied over both the outer and inner surfaces of the frames. POF construction is nearest to the "real thing". Pretty much POF construction of a ship model is for the purist, since a fully planked POF model is nearly indistinguishable in external appearance from a POB model. But if your goal is not just to build a ship model, but to replicate the original build experience (in scale), then POF building is the way to go. That said, this book is a "must read" for any ship modeler wanting to get into POF model ship building. HOWEVER: the author does assume some familiarity on the part of the reader with wooden sailing ship construction and ship terms. To that end, for the novice I highly recommend supplementing this book with the following books (as regards hull construction - rigging is a whole different subject): (i) Building the Wooden Fighting Ship (by James Moore); and (ii) A Sea Of Words (by Dean King). The former text is a description of how wooden sailing ships were actually built - an essential understanding for any model ship builder regardless of the type of model construction you wish to undertake. (And I would recommend reading this book first.) The latter text is a lexicon of ship terms you will need to know in order to appreciate Building Plank on Frame Ship Models, and indeed any model ship building exercise.
Regarding the author (Ron McCarthy), he built ship models professionally for 56 years, so he knows what he's talking about.
So, if you are an experienced model shipbuilder wanting to move from POB to POF construction, this is a great book by itself. But if you are a novice model shipbuilder wanting to gain a fuller understanding of the building of sailing ships (and models thereof), this book (while still a great read) will need to be supplemented with some additional reading in order for you to fully appreciate the book. In any event, for the dedicated builder of model sailing ships, this book is an essential tome to add to your library.
And have in mind, that half of the book McCarthy is describing techniques which can be easily used also for POB models......
There are plenty of used copies available f.e. on abebooks for arround 5 to 8 US$ to buy -> try to get one -> Recommended for the start in POF, but not for a beginner in ship modelling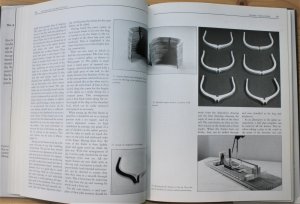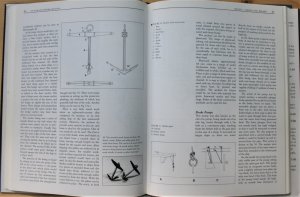 more Look Inside photos you can find the next post of this topic