Administrator
Staff member
Administrator
Joined

Dec 25, 2017
Messages

21,832
Points

1,038

Location
Book Review:
DANSKE ORLOGSSKIBE 1690-1860,
Konstruktion og dekoration
by
Bjerg, Hans Christian
&
John Erichsen
translation of the title:
Danish naval ships 1690 – 1860
Construction and Decoration


This set was published on 1980 by Lademann
heavy two volume set (appr. 5kg) , large handsome format (43cm x 30cm)
,
attractive decorated blue cloth, in original slipcase, title on front board (a large heavy set).
Content and description of the two volumes
Volume I
Text, 205 pages, 204 figs (71 in colour), endpaper illus.
With a 10 pages English Language summary at the end of this volume.
Volume II
Plans, 91 plans (including 2 large foldouts), most plates highlighted in colour, endpaper illus. AJS: A fine handsomely produced work
Volume II features 91 vessels in highly detailed, double-page line drawings, many of which are in full-color; with triple-page foldouts as well; statistics of each vessel are in both Danish and English. Published in dark blue cloth boards without dj and in Elephant Folio format; boards have elaborate stamped design of ornamental ships's stern on front board
This book describes the ships belonging to the navy of the Dual Monarchy of Denmark-Norway (until 1814) and Denmark from 1690-1860, the period when sailing ships were at their zenith. The first part, on the construction of the vessels, was written by Hans Christian Bjerg, naval historian and a keeper of the Record Office, Copenhagen. It deals with shipbuilding at Holmen, the Naval Dockyard at Copenhagen, and the chief constructors to the navy and ship designers who worked there. The second part concerns the decoration of the vessels and by an art historian, John Ericksen, who is curator of the Copenhagen City Museum. He gives an account of the artists and craftsmen who carried out the decoration and the work which was done in the sculptors' workshop at Holmen. Their research is based on a study of the abundant archives of the Danish navy, which include a very large and valuable collection of drawings dating back to about 1690, and also the collections of the Orlogsmuseet (Naval Museum), Copenhagen, which contains many ornament and other ship models. In both sections of the book comparisons and parallels are drawn between the whole body of material, and reference made to conditions and fashions abroad when they throw light upon what was taking place in Denmark-Norway and Denmark in the field of ship construction and decoration. (10pp English language summary at end of text volume).
Look Inside of Volume I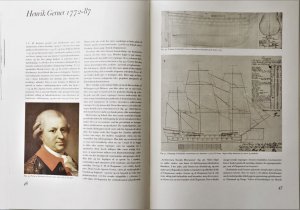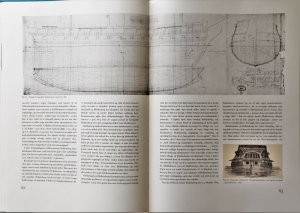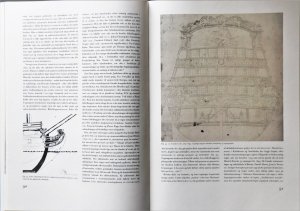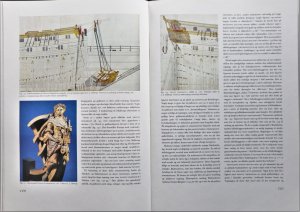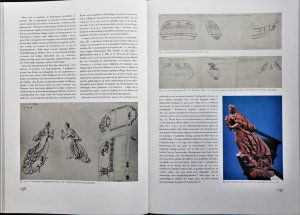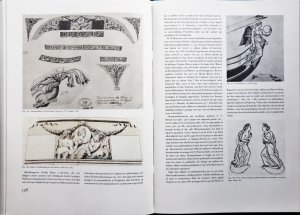 in the following post you can find the content of the second wonderful volume