Administrator
Staff member
Administrator
Joined

Dec 25, 2017
Messages

25,080
Points

1,138

Location
Book Review:
Van de Velde & Son - Marine Painters
The Firm of Willem van de Velde the Elder and Willem van de Velde the Younger, 1640-1707
by
Door Remmelt Daalder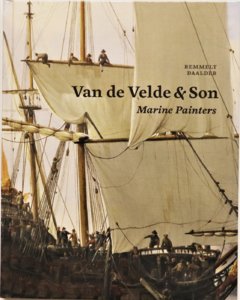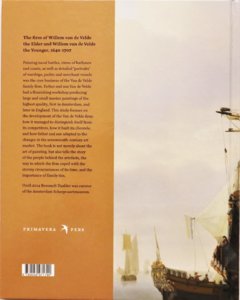 Gebundene Ausgabe: 224 Seiten
Verlag: Primavera Pers; Auflage: 01 (15. Juni 2016)
Sprache: Englisch
ISBN-10: 9059971795
ISBN-13: 978-9059971790
Größe und/oder Gewicht: 22,8 x 1,9 x 29 cm
There is also
a Dutch version
of this book.
Van de Velde en zoon, zeeschilders:
het bedrijf van Willem van de Velde de Oude en Willem van de Velde de Jonge, 1640-1707
(Niederländisch) Gebundenes Buch – 23. Dezember 2015
Gebundene Ausgabe: 224 Seiten
Verlag: Primavera Pers; Auflage: 01 (23. Dezember 2015)
Sprache: Niederländisch
ISBN-10: 9059971809
ISBN-13: 978-9059971806
Größe und/oder Gewicht: 22,8 x 2,1 x 28,8 cm
SYNOPSIS:
Painting naval battles, view of harbours and coasts, as well as detailed 'portraits' of battleships, yachts and merchant vessels was the core business of the van de Velde family firm. Father and son van de Velde had flourishing workshops, first in Amsterdam, and later in England.
The present publication focuses on the development of the van de Velde firm: how it managed to distinguish itself from its competitors, how it built its clientele, and how father and son adapted to the changes in the 17th-century art market. The book is not merely about the art of painting, but also tells the story of the people behind the artefacts, the way in which the firm coped with the stormy circumstances of its time, and the importance of family ties.
Until 2014 Remmelt Daalder was curator of the Amsetrdam Scheepvaartmuseum.
CONTENTS: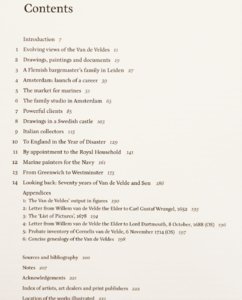 Introduction 7
1 Evolving views of the Van de Veldes 11
2 Drawings, paintings and documents 19
3 A Flemish bargemaster's family in Leiden 27
4 Amsterdam: launch of a career 39
5 The market for marines 51
6 The family studio in Amsterdam 65
7 Powerful clients 85
8 Drawings in a Swedish castle 103
9 Italian collectors 115
10 To England in the Year of Disaster 129
11 By appointment to the Royal Household 141
12 Marine painters for the Navy 161
13 From Greenwich to Westminster 175
14 Looking back: Seventy years of Van de Velde and Son 186
Appendices
1: The Van de Veldes' output in figures 190
2: Letter from Willem van de Velde the Elder to Carl Gustaf Wrangel, 1652 193
3: The 'List of Pictures', 1678 194
4: Letter from Willem van de Wide the Elder to Lord Dartmouth, 8 October, 1688 (OS) 196
5: Probate inventory of Cornelis van de Velde, 6 November 1714 (OS) 197
6: Concise genealogy of the Van de Veldes /98
Sources and bibliography 200
Notes 207
Acknowledgements 221
Index of artists, art dealers and print publishers 222
Location of the works illustrated 223
LOOK INSIDE: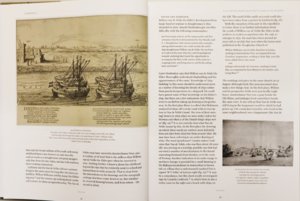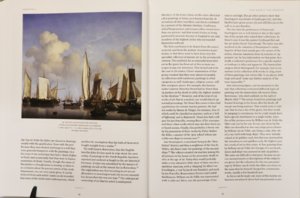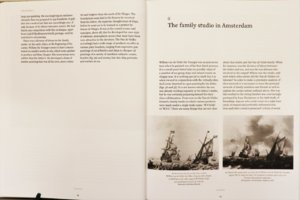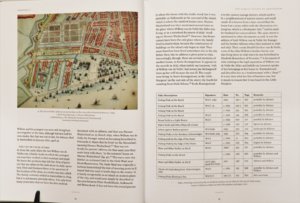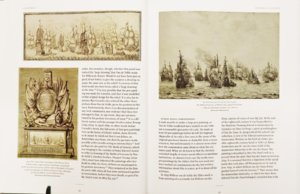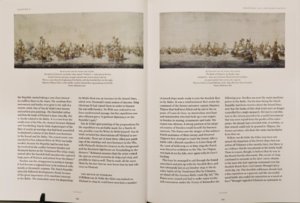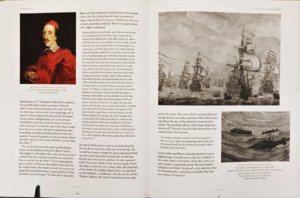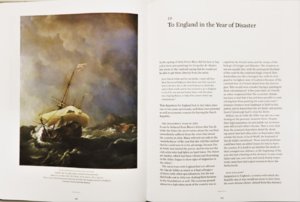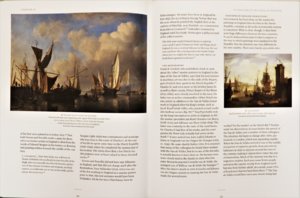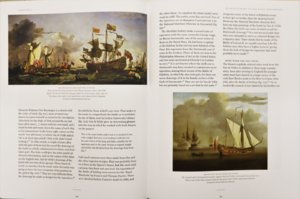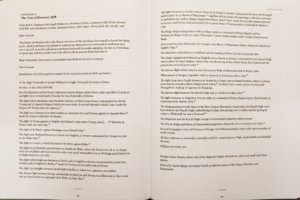 Review:
(which is telling everything about the high quality of the book)
As someone who has intensively studied the naval history and ships of the early modern era for forty-five years, I can say without reservation that this is a truly great book. No marine artists of any period have ever equaled the two Willem Van de Veldes, father and son, who recorded ships, events, and sea scenes for the last two-thirds of the seventeenth century in drawings and paintings distinguished by impeccable accuracy, masterful perspective, and glorious composition. They were the leading representatives of the maritime arm of the Golden Age of Dutch art. They were also the first war-artists, going to sea with Dutch and English fleets and making eyewitness views of great battles as they occurred. This is a complete, detailed dual biography by a worthy and insightful critic of the work of his subjects and one thoroughly familiar with seamanship and the naval, political, and social context of the time. The book is gloriously illustrated with reproductions of the highest quality, and not merely limited to the artists' sea-scenes; there are numerous portraits of the people in the Van de Veldes' lives (from kings to admirals to cardinals), a diverse selection of architectural and scenic views of their environment, and even samples of their handwriting in original letters and documents. And this is no giant coffee-table book; it is of a convenient size to read and handle. A splendid work; most highly recommended.
By
Frank L Fox
(Author of "The Four Day´s Battle of 1666", "Great Ships – The Battle Fleet of King Charles II"" and "A Distant Storm – The Four Days´s Battle of 1666") on amazon
Book Review: A Distant Storm: The Four Days' Battle of 1666 by Frank Fox Hardcover: 440 pages Publisher: Jean Boudriot Publications (December 1996) Language: Englisch ISBN-10: 094886429X ISBN-13: 978-0948864292 Size / Product Dimension: 31,8 x 23,9 x 3 cm Synopsis from Cover: On...
Highly recommended
publication, especially if you are interested in this period and the contemporary paintings of this time - A very good and interesting read!
You can find also a
four page Summary
of the book as attachment to this post