It is a Swedish type gunboat of 1801
The Korabel Master Kit is 1:72 scale.
Le kit est composé de toutes les pièces en découpe laser, pour certaines planches en poirier...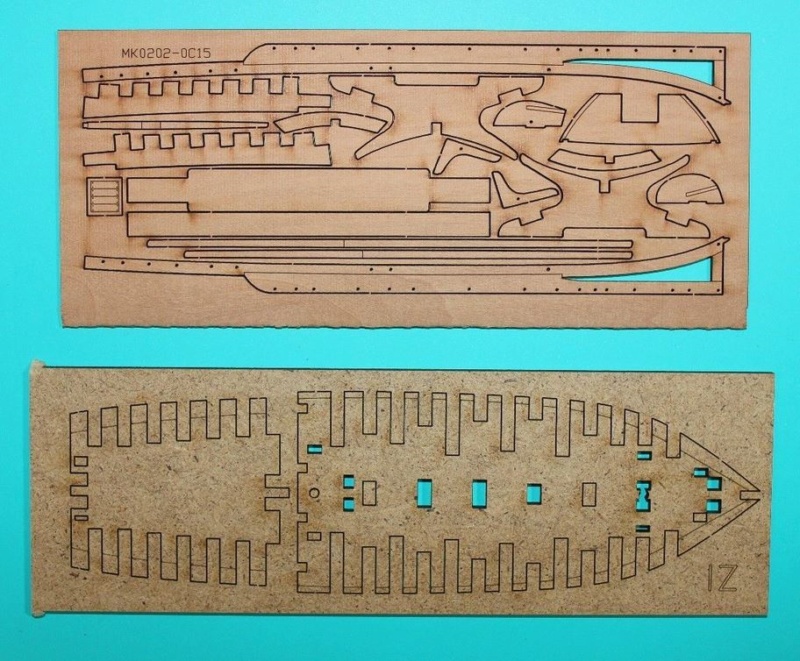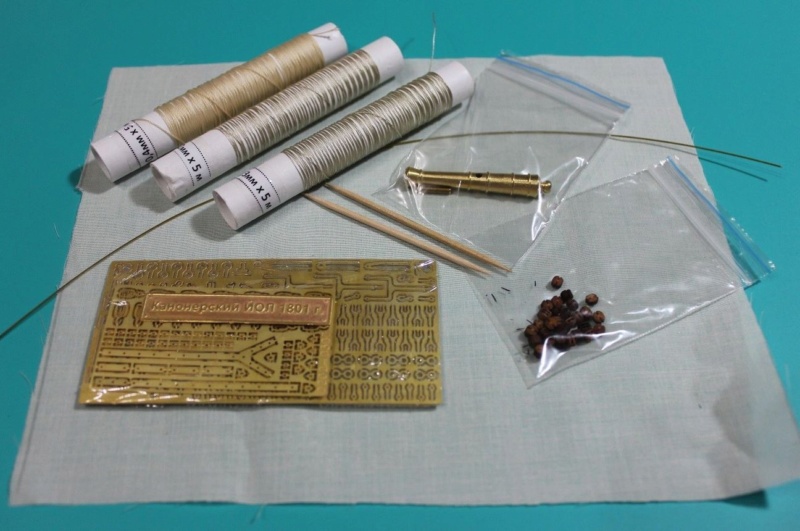 The instructions are in Russian, but I found on the net an English pdf file that I adapted in French.
This is not very important with Master Korabel, as their kits are accurate and well illustrated.
Beginning of the assembly: welcome to the Swiss watchmaking of wooden boat kits !!
Each time (all Victory boats are Master Korabel kits), the Master Korabel assembly impresses me with precision and design.
It's almost too much there is little to adjust. But we will not complain about a pro manufacturer!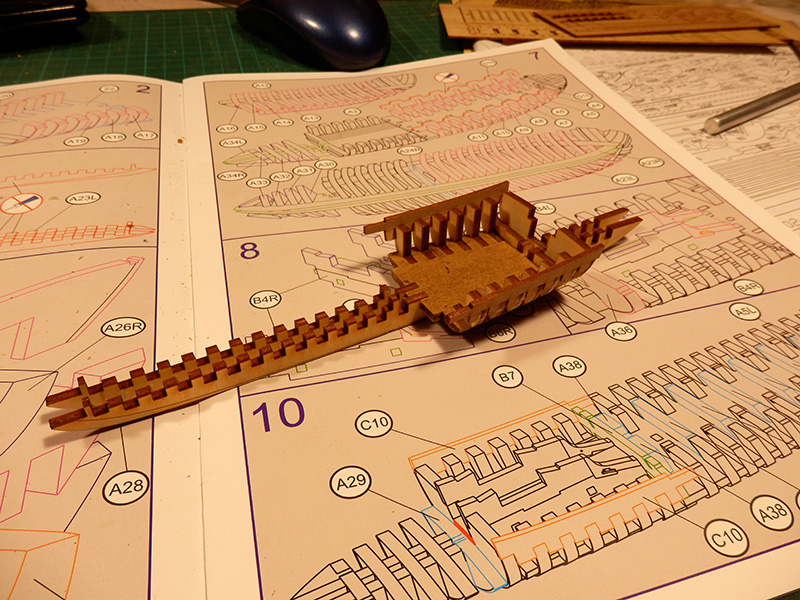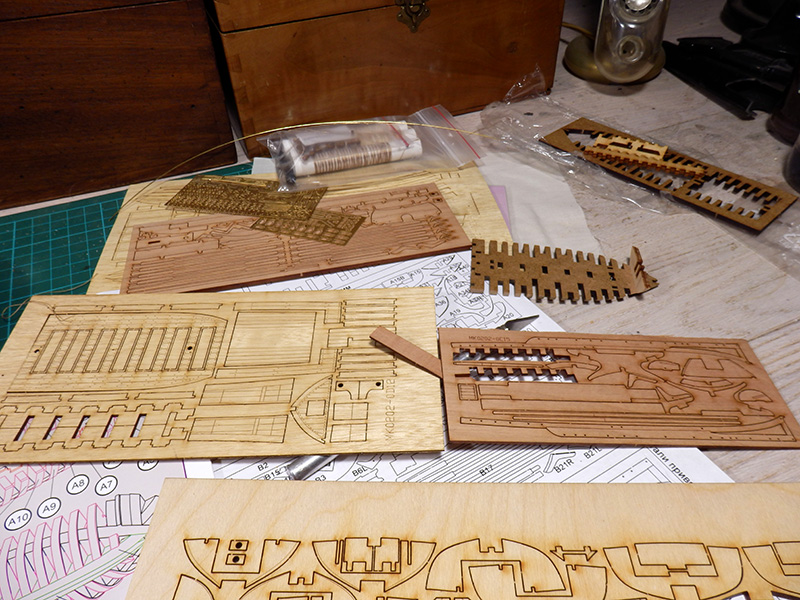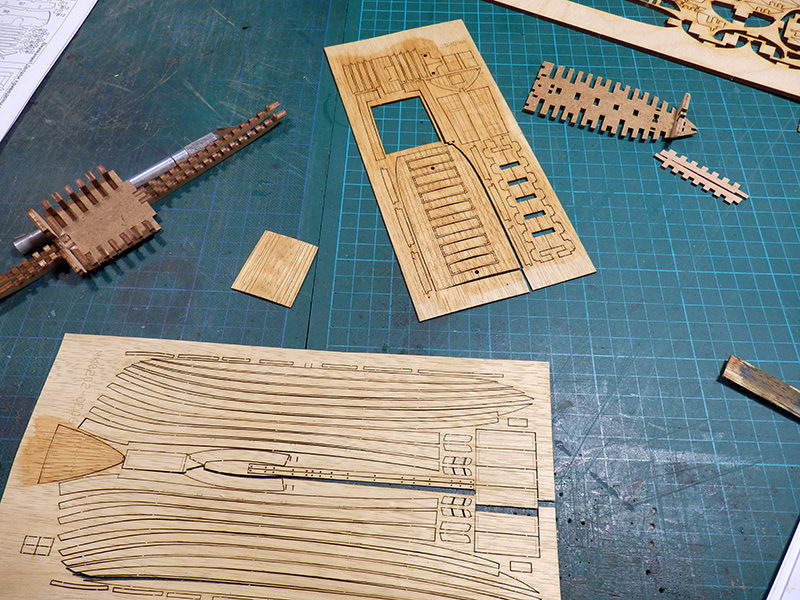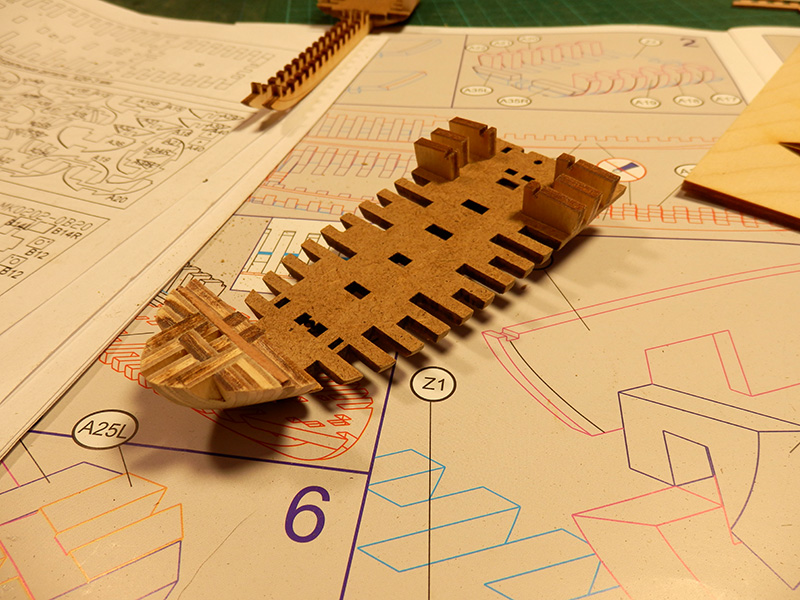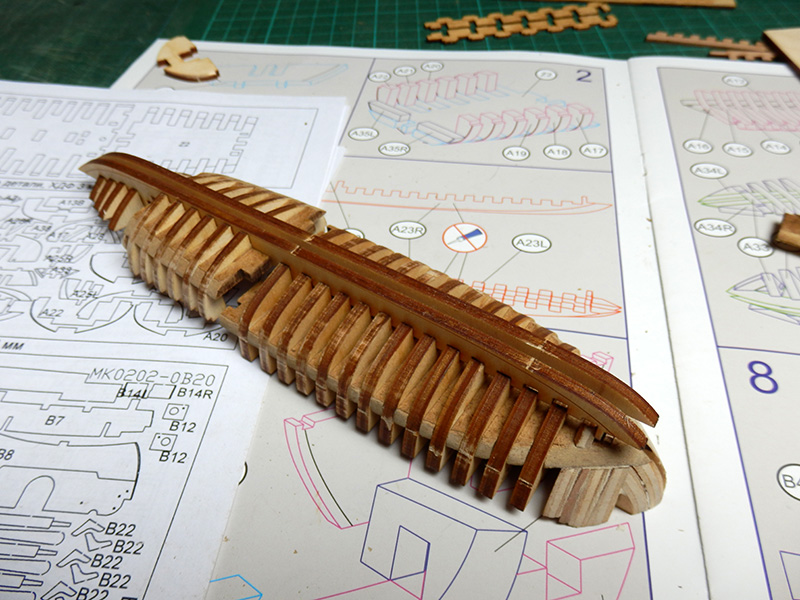 And a palette of colors to decide what I'm going to do: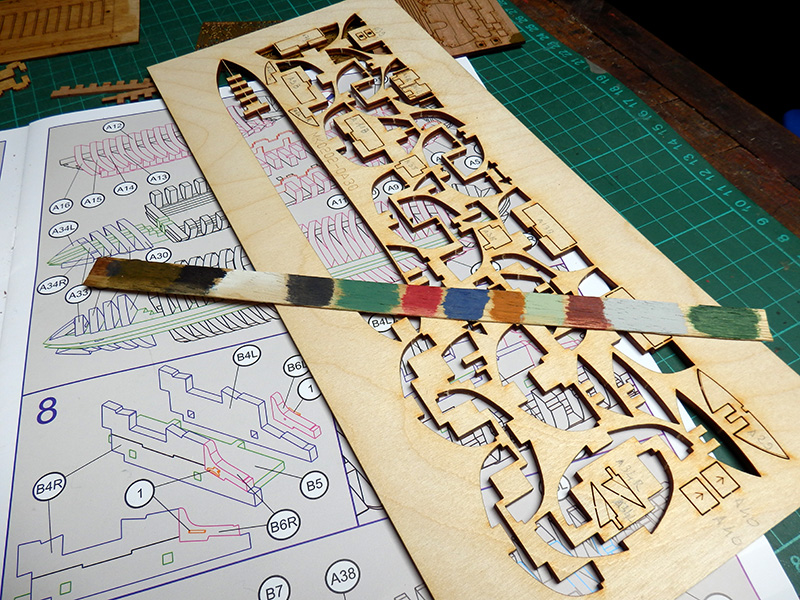 The strakes are pre-cut with pike already thought ... In short, the hull should be mounted without much problem.
But be careful: it requires paying close attention to the proposed chronology and remaining attentive to each step.
Well, this boat should not be a very long adventure, but fun to make!
It relies on the Victory adventure of 1m30 long. There, we speak of 21.5 cm!
And then, I had an idea for the final presentation, that's what decided me to start ...: ds: