Administrator
Staff member
Administrator
Joined

Dec 25, 2017
Messages

15,133
Points

938

Location
Some years ago the Danish Maritime Museum in Copenhagen closed, some models were transported to the new museum in Helsingor (see
https://www.shipsofscale.com/sosfor...eum-of-denmark-images-by-martin-hronsky.2622/
), but most of the shipmodels are now part of the so called War-Museum located in Copenhagen in the Tøjhusgade 3.
"Tøjhus"
means
"Zeughaus"
and is the old building complex where in the past the sail-warships received the guns and all other equipment for the journeys.
The museum has two stores, both appr. 100 meter long, in the basement guns were exhibited and in the first floor mainly ship models, most from the time of sail, are shown.
At the entrance you can see a model of the old
"Tøjhus"
in which now the museum is located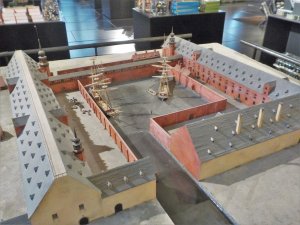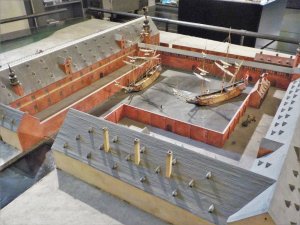 I was on a business trip and had some hours to wait for my flight back, so I had at this day not the best camera with me - so I am sorry for the bad quality of the photos. I am showing the photos in the order I made them