Moderator
Staff member
Moderator
Joined

Nov 3, 2018
Messages

3,855
Points

588

Location
A few days back I have received my toy\tool and want to share my thoughts about this tool with you folks. I didn't want to wright review right-away, because wanted to use it first.
Specifications:
Measuring range
: 0-6'/150MM
Accuracy
: +/- 0.001" 0.03mm
Resolution
: 0.0005" / 0.01mm, 1/128"
Display
: 1/2" x 1 1/2" (13mm x 38mm) LCD
Battrey
: 1.5V, LR44
* datapor
t: RS232
The device comes in a red plastic box covered with a paper jacket.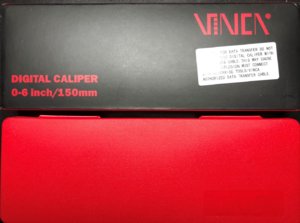 Opening the box
This tool feels handsome in the hands and unlike others digital calipers made from grounded steel, not from carbon or alloy. It is heavy in the hand and weight about 17.5 grams
The display is large enough to read. It has 3 buttons: On/Off, zero and button switch between Inches, millimeters, and fractions. ...and BTW, it is auto switch Off
A special word about the measuring jaws. They are precision grounded as they should be for the measuring tool.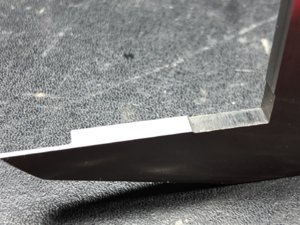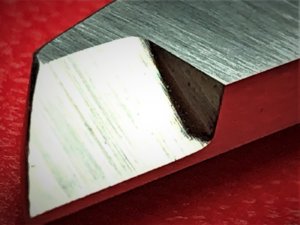 Built-in DataportPort for data transfers, I am sure CAD lovers will like that. It uses a special cable (need to purchase separately).
An instruction and warranty card worth 1 year, It has its own serial number and comes with one (1) spare battery.
Conclusion:
I have used it for a couple of days, and really enjoy the quality and precision of this product. The convenience to switch between measuring units, thumbwheel to get an accurate sliding and a bargain price of $ 18.33 (on Amazon) makes this Digital Verner caliper a great addition to your tools chest.
I hope this somewhat informative, but please let me know if you have any questions.