Administrator
Staff member
Administrator
Joined

Nov 3, 2018
Messages

8,067
Points

738

Location
Well... folks, Good morning! Today I would like to introduce a brand new (at least for myself new) model tools company - DSPIAE. The acronym for DSPIAE is- quality without compromise. Brand logo: DSPIAE®, where
D
stands for Dream,
S
for Strive,
P
for Perfection,
I
for innovation,
A
for Advance and
E
for Excellent
DSPIAE strives to redefine the model tool's new benchmark! The unique process of DSPIAE® makes its tools unique in craftsmanship.
Brand introduction:
The brand was established in May 2016. Products exported to North America, Europe, Australia, Southeast Asia. DSPIAE has the top technical and design talents in China. DSPIAE aims to redefine precision tools to new heights! At present, the products in the tool market are relatively single and lack innovation. DSPIAE's unique design will break the conventional market pattern, in the future DSPIAE will be more excellent, for the majority of customers to provide more excellent products. The main products are cutting pliers, hand tools (such as penknives, hand saws, files, etc.), coloring tools, storage kits, pneumatic power tools, etc.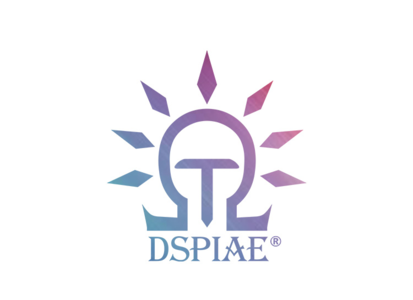 ​
I was searching for good nippers another day, and come across their website. They do have nippers\cutters and such great reviews on them but made for plastic to cut the parts from the sprues. However, looking at their tools, and reading multiple reviews, I was kinda wondering what are they (tools). Are they really that good or it is just a marketing way? So I ordered an Aluminum Alloy Hand drill kit AT-HD, it came yesterday and I am rushing to share my experience with you.
Firstlook.
The product came in a very nice, hardshell, presentable (somewhat heavy) box. But man... once you take it in your hands it already feels the craftmanship. It is amazingly high-quality packaging with some original artwork, following all their products. It's certainly very eye-catching.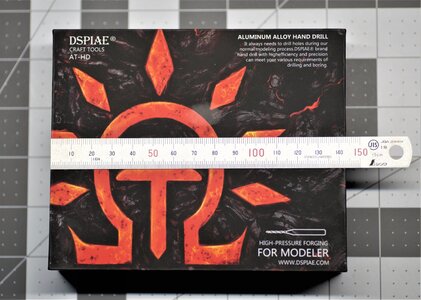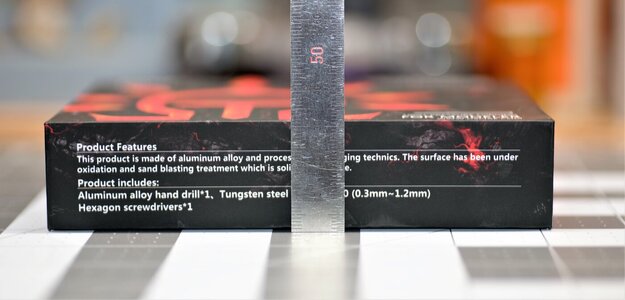 To open the box, you just lift the top. A red insert welcomes you to your purchase with a nice THANK YOU! Not often seen in today's packaging (my comments).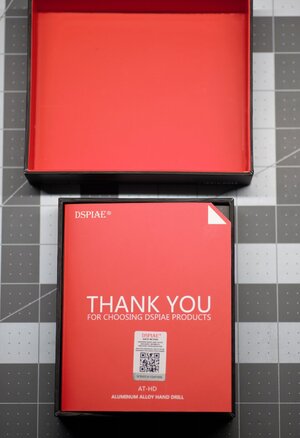 Lifting this insert out and opening it up reveals an instruction for assembling the tool, but I doubt you'll actually it! There is also a spare hexagon wrench for tightening up your chosen drill bit, they call the wrench a spanner. This is in addition to a hexagon screwdriver provided. A nice touch..., IMHO.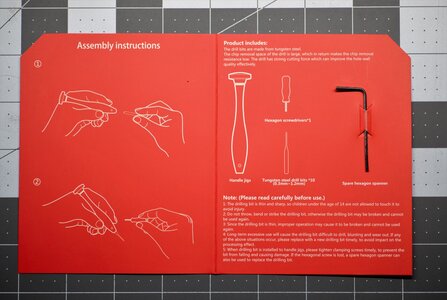 Lifting out the insert reveals the tool, plus a set of tungsten steel drill bits in their own lockable plastic case. Lastly, a small hexagonal screwdriver for locking the aforementioned drill bits into the pin-vice. The tool itself looks very elegant, and its shape is also unique. I've never seen the pin-vise with such shape.
Honestly, I was a bit skeptical as to how it works in a hand, with such a 'bullet' appearance, but surprised that it was actually very comfortable. Please note the black plastic stop on the top of the tool, which is fixed to the aluminum body utilizing a bearing. Yea...I was really surprised to see bearing there, the cup rotates easily! The tool is heavy, despite made from brushed aluminum, with a red anodizing surface (very slick).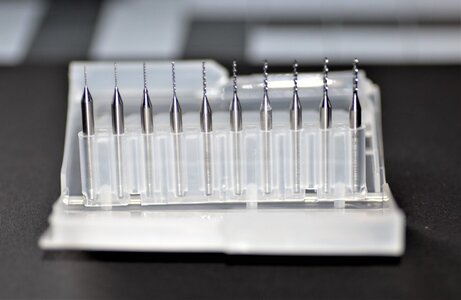 Attaching the drill bit, it's very simple, though the somehow unique approach to this pin-vise design. Frankly, I've never seen such a lock mechanism in any pin vise. Your chosen bit inserts into the end and the small 'set' screw is used to tighten and lock it into place. You would use either a provided hex screwdriver or a hex wrench provided in the kit.
There are a total of 10 drill bits, ranging from 0.3 to 1.2mm, in 0.1mm increments. To me, they look like the PBC drill bits, widely available nowadays. The shank of these drill bits is 3.175mm, common to other sets on the market. That means you can use any drill bit available in the market, though, DSPIAE sells the same set separately.
Conclusion
It is just a pin vise, a very simple tool, However, it is a high-quality tool, from what I can see. If you already have a TAMIYA pin-vice, it might be hard to justify another, but this would be a good tool to use as a primary. What makes it unique, is the common shank size, this surely will make you switching drill bit easy, as long as you have a set of drill bits of various sizes. The quality of this tool is beyond doubt, and I'm sure, I will order some of their tools soon. I encourage you to check and see by yourself. Below is their website and FB information.
Log into Facebook to start sharing and connecting with your friends, family, and people you know.
www.facebook.com