Joined

Mar 1, 2020
Messages

237
Points

213
Location
This is my first model build in decades and it's slow going. These photos are over the past month or so. These are some tools and supplies I bought.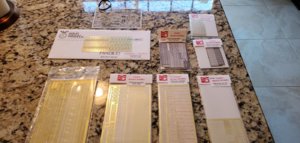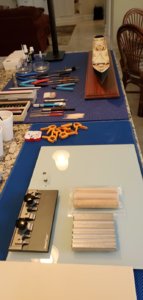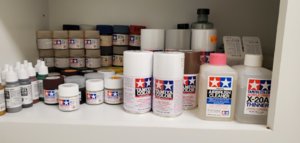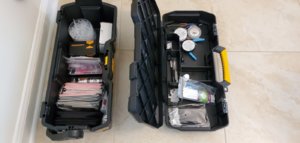 The kit number is 11320, I believe it is the newest version.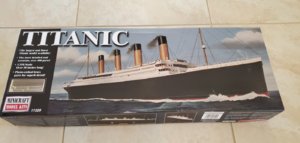 I made the base out of a 30 inch 1 x 6 of mahogany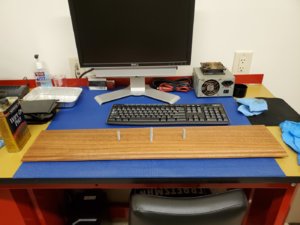 I primed the hull with Tamiya fine surface primer in grey
I airbrushed it with Tamiya flat black and flat white. I really wanted to put the gold stripe on it but I could not figure out how to get a 3/64 stripe masked over the raised rivets on the hull. Maybe with more experience I will be able to accomplish things like that.
I airbrushed the bottom with Tamiya hull red. I didn't putty anything as I am just trying to get used to actually building the model simply. In future projects I hope to.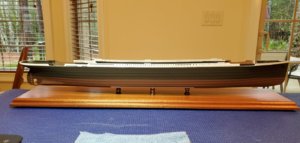 The hull kit seems out of spec. I had to grind off the casting and use toothpicks as a stop to get it all lined up
The model is also really warped, especially the main deck. I made a channel and glued steel stock to the deck to take out the flex and ease installation.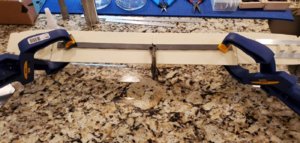 I am using Scaledecks wood deck. My first time with this also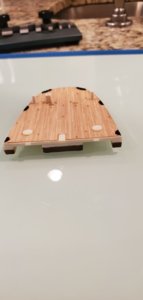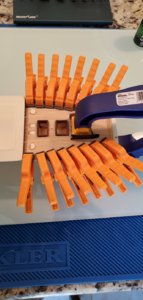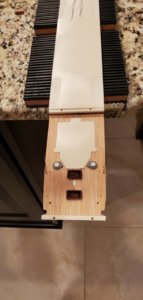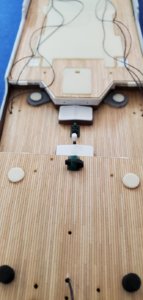 I got the first deck on permanently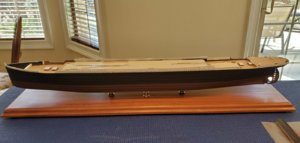 I also made my first try at photo etch. It's a real challenge for me.
I have decided to redo the compass tower as I did not like the way it came out. This is the one I plan to use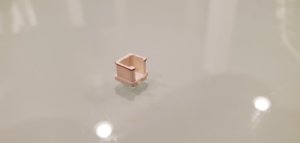 The forum says I can only attach 25 files and that's what I'm up to. I will try to continue in another post. Thanks for viewing.