Joined

Jan 24, 2015
Messages

2,224
Points

538

Location
I have two other projects going, but....
This will be my build log for a scratch-built, 1:32 scale, plank-on-frame, admiralty style model of "Hannah", purportedly the first armed ship recruited into Washington's navy during the Revolutionary War.
I've wanted to do a full hull scratch build at this larger scale, but what ship? The choice was not completely arbitrary. Even a 5th or 6th rate frigate in the Royal Navy would be 4-1/2 feet long at this scale, not including the bowsprit! Obviously I had to look elsewhere. I settled on Hannah because it is significantly smaller (this model will be 24" long with a 6" beam) and there was a lot of documentation out there regarding the model. I have Hahn's book as well as his plans for "Hannah" to use as a reference. The actual building plans were drawn by Bob Hunt, based on Hahn's original drawings, and were done in 1:48 scale. I had them resized to 1:32. The drawings show each individual futtock and include detailed drawings of each frame, including bevel lines. The model will be built in an upright jig, as was my 1;32 Armed Virginia Sloop and my 1:32 "Blandford" cross section. The frames, stem, keel and stern will be boxwood. I'll decide on other woods as I move along with the build.
Thanks for looking in! Here are some shots of the plans and Bob Hunt's "Hannah" model along with a link to his website.
https://www.lauckstreetshipyard.com/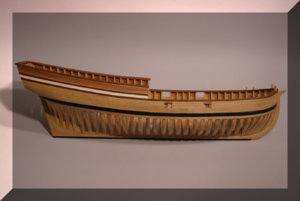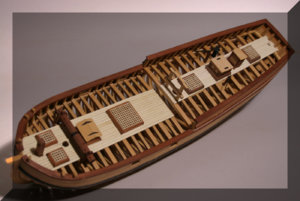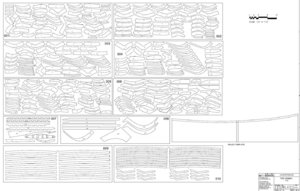 T