Joined

Oct 23, 2018
Messages

262
Points

238
On Easter Monday the time had finally come. The keel of his majesty's frigate HMS Triton was laid.
First the 5 components for the keel were sawn out.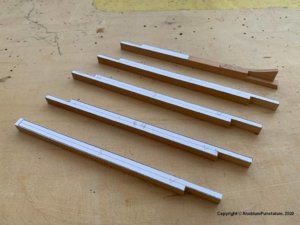 I have simplified the design of the joints considerably, as they will be completely covered later on by further components. I will continue to apply this principle during the further construction in order to adapt the building as far as possible to my craftsmanship.
The first cliff that had to be overcome is the joint between keel and lower stem. I worked this out with my milling machine and chisels.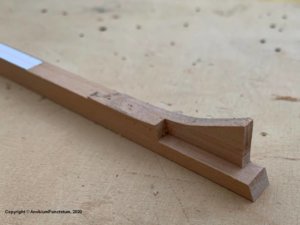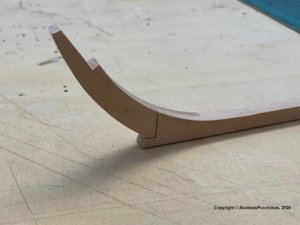 After I had attached the false keel, the joints have to be dowelled. These dowels are a bit too big for the chosen scale, but I cannot draw pear wood thinner than 0.8 mm. I know that many modellers swear by bamboo, but I find pear on the finished model more discreet.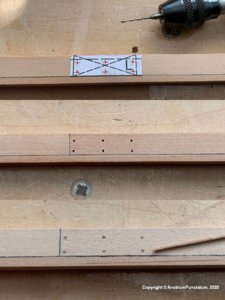 I have simulated the caulking with single-ply pulp.
Last edited by a moderator: