I'm currently building the HMS Winchelsea, a 32gun Niger class Frigate in 1:48 scale from Syren Ship model and thought I would start a build log on the site, I noticed there was not a kit review of this model so I thought I would add one as well before my log.
https://syrenshipmodelcompany.com/hms-winchelsea-1764.php
The model is based of the original plans and the contemporary NMM ship model in the classical 1:48 scale, and was created for builders who want a stepping stone between normal kits and scratch building.
The kit itself is available in chapters which is nice so you don't have a huge outlay $$ in the beginning and you can purchase or scratch build whichever parts you like, for example chapter 1 includes all the laser cut Bulkheads and parts for the skeleton OR you can print them out and glue to your own plywood and cut them out yourself, a nice choice to have.
The Prototype is being mainly built using Alaskan Yellow Cedar ( AYC ) OR Cherry along with some boxwood, which helps to keep the cost down a little bit as its a very large model of almost 40" long.
Plans are downloadable so you can take them to your local UPS/Fedex print shop to get them printed at full 1:1 scale and don't have those 'folded in several places' ones that we are used to.
There are lots of very well designed and beautiful laser cut pieces and printed friezes, mini kits of capstans/ships stoves/Chain Pump assemblies and stern lantern, Gorgeous Cast resin Figurehead and other decorations AND extremely well written and pictorial instructions for each chapter can be downloaded in English.
So far from everything I've seen and IMO its among the best currently available designs on the market.
Here are some pictures of the Prototype under construction courtesy of the owner, and I will start my own log so you can follow my progress.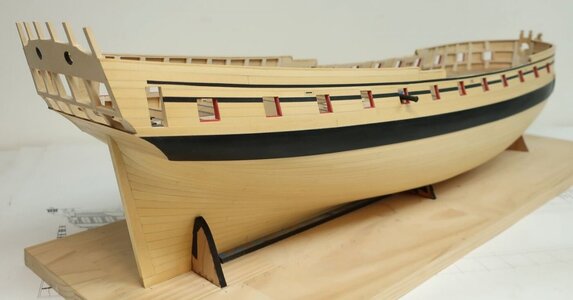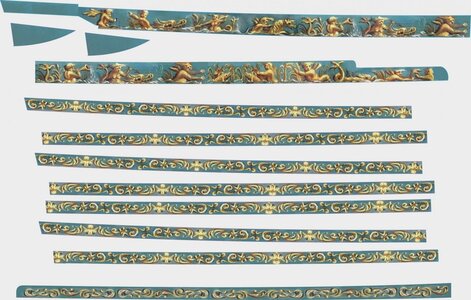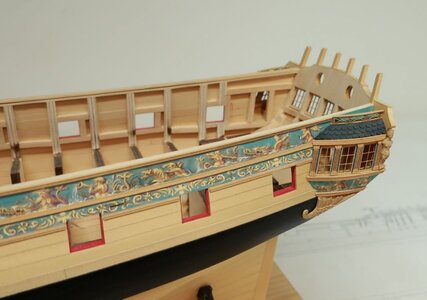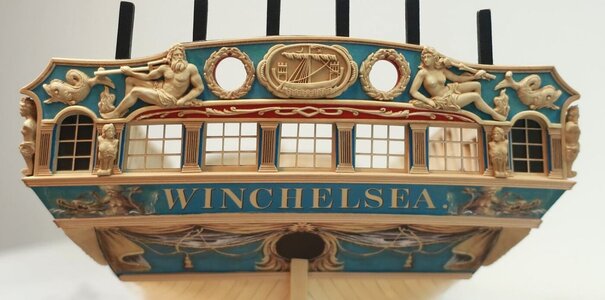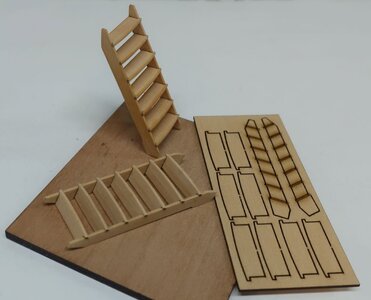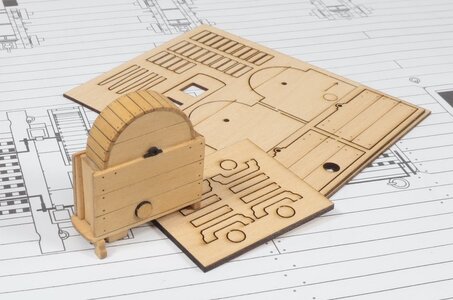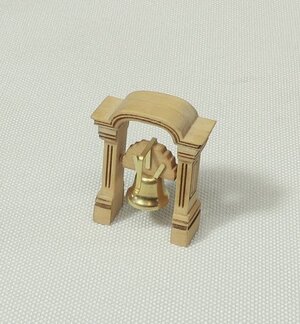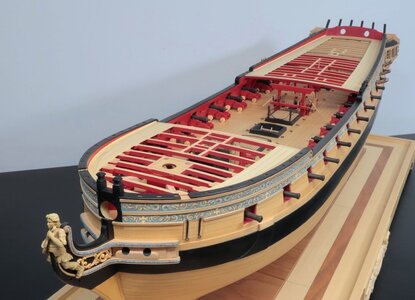 Last edited: