Administrative
Staff member
Administrative
Joined

Dec 25, 2017
Messages

12,372
Points

928

Location
Hallo my friends,
I received a sample of the new revised add on kit of one of the boats of the La Salamandre from CAF, which I want to introduce today
It is the
Cutter in scale 1:48
, full rib construction with a total length of 130mm
Before I want to show you the
"old" version
which was built inside a jig, similar to the Salamandre, here you had the "problem, that you had to put the framework out of the jig before you could make the planking. Carvel-planked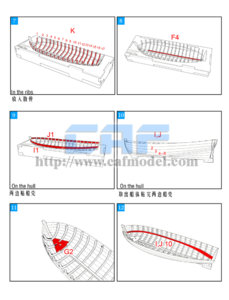 With the
new version
of the Cutter-kit you have a negative form on which you can install the keel, frames and also the outer planking, all based on a rigged form.
Clinker built Cutter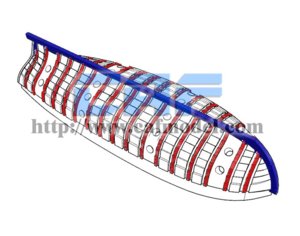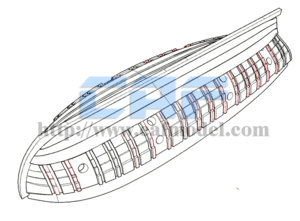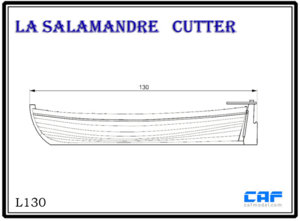 But now let us have a look on the parts of the revised Cutter-kit
The complete content: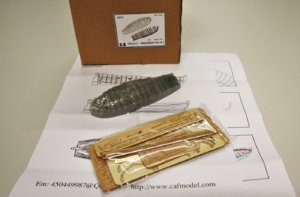 The small manual describing the different working steps - in my opinion enough information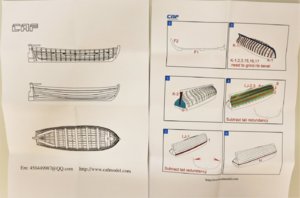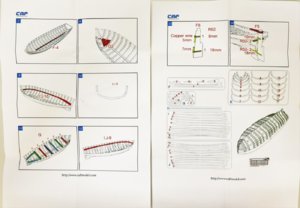 The negative basis - simple but great idea - you can see the steps for the planking - it is a clinker built cutter !!!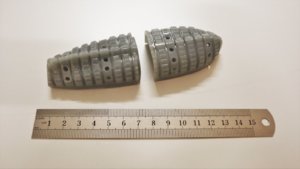 The frames / ribs - prepared for clinker planking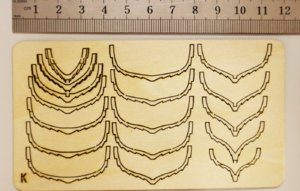 the keel and keelson, rudder etc.
The pre-cut planking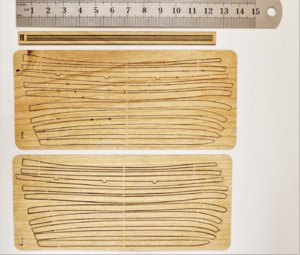 One side of the planking in more detail - I guess there is now problem with the grain, it is fine / small enough
In the following some more photos from CAF showing some of the working steps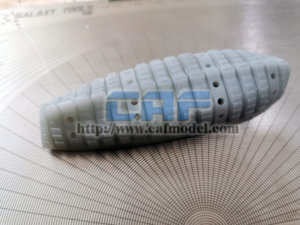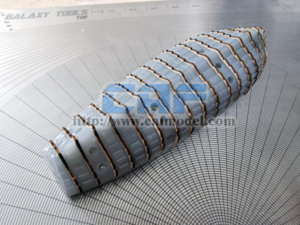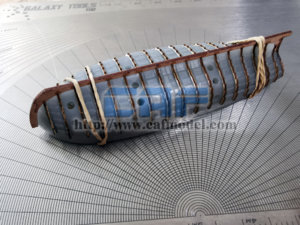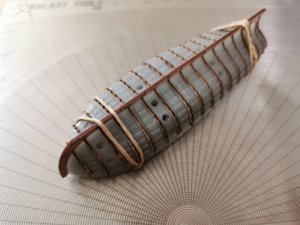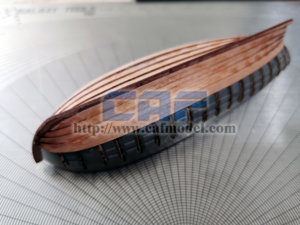 A small and interesting new development by CAF - hope, that they will revise also the longboat accordingly