Administrator
Staff member
Administrator
Joined

Dec 25, 2017
Messages

15,046
Points

938

Location
ESSEX - Whaler
known by the book and film about
Moby Dick

History
mentioned by Occre:
In November 1820, the sinking of the whaling ship Essex, along with the survival of part of her crew, thrilled and moved the US public. The year before she had set sail from Nantucket on a new whaling campaign that was scheduled to last two and a half years, sailing the South Pacific.
Captained by George Pollard, the whaling ship Essex was attacked by a large sperm whale, which rammed the ship on various occasions, finally sinking her, some 2,000 nautical miles from the South American coast. Of the 21 crew members only 8 survived.
Herman Melville was inspired by this tragedy to write Moby Dick, one of the masterpieces of world literature. The title of the book is taken from the name given to an actual whale, "Mocha Dick", sighted in the 19th century close to Mocha Island, off the central coast of Chile.
OcCre brings this ship to life with fine detail in their 1:60 scale model. The kit features double planking and fittings of wood and cast metal. We recomment this kit for the intermediate modeler.
This kit includes a set of pre-sewn sails.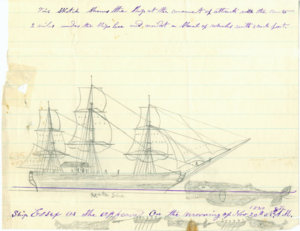 and on Wikipedia:
Essex
was an American
whaler
from
Nantucket
,
Massachusetts
, which was launched in 1799. In 1820, while at sea in the southern
Pacific Ocean
under the command of Captain
George Pollard Jr.
, she was attacked and sunk by a
sperm whale
. Stranded thousands of miles from the coast of
South America
with little food and water, the 20-man crew was forced to make for land in the ship's surviving
whaleboats
.
The men suffered severe dehydration, starvation, and exposure on the open ocean, and the survivors eventually resorted to eating the bodies of the crewmen who had died. When that proved insufficient, members of the crew drew lots to determine whom they would sacrifice so that the others could live. A total of seven crew members were
cannibalized
before the last of the eight survivors were rescued, more than three months after the sinking of the
Essex
. First mate
Owen Chase
and cabin boy
Thomas Nickerson
later wrote accounts of the ordeal. The tragedy attracted international attention, and inspired
Herman Melville
to write his now famous novel
Moby-Dick
.
read more on:
The finished model from Occre: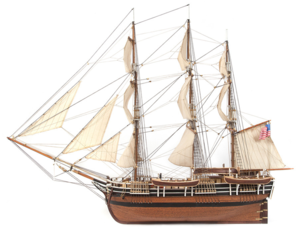 The Model KIT from Occre:

Specifications:
OC12006 or OC12006B
Scale: 1:60
Height: 552mm
Width: 225mm
Length: 735mm
The kit version with sails is available directly from Occre for a very reasonable price of 129,95 Euro
https://www.occre.com/novelties/essex.html
and the version without sails for the price of 109,95 Euro:
Ballenero Essex. Maqueta a escala en madera, preparada para su montaje. El kit incluye todas las piezas necesarias para el montaje EXCEPTO las velas, que pueden comprarse por separado. El kit NO INCLUYE herramientas, colas, barnices o pinturas.
www.occre.com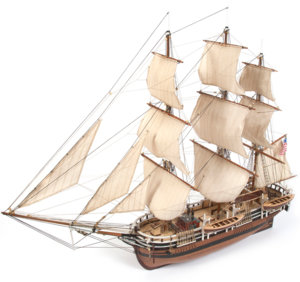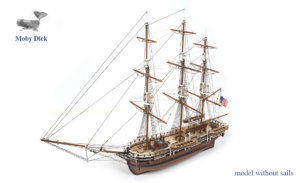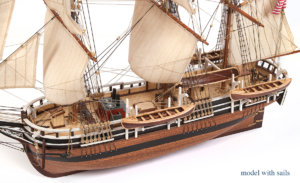 In the following posts we will show you the kit more in detail......