Build Log #1: Part 1, L'Hermione La Fayette - Unboxing & Wood.
So, we begin! My first ship since 2009, when I completed the old Hermione kit from AL. Suffice it to say I was much younger then and I simply 'winged it'!
Built the whole model in 5 months doing 9 hours a day. (Interestingly, the instructions booklet missed a lot of steps so no wonder. The new instructions are in CD, writable, and much clearer).
Also, this is my first build log! Bear with me, I'm learning
Unboxing the kit
it becomes apparent how AL has opted for cheeper woods (probably due to the ship being painted). Still, I miss the variety of colours and woods.
Plywood laser cut elements.
Same mono-colour scheme for the spars and planks.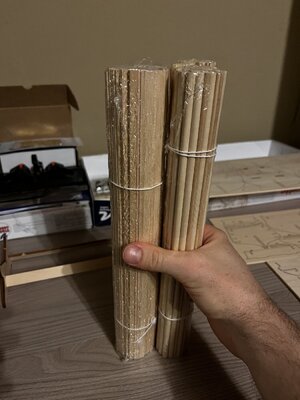 Last edited: