I've been working on this model for a while. La Belle Poule in scale 1/72 shows a lovely size.
This model is designed in a new way. I split the hull into two parts: Traditional Lower Hull and Pear Wood Upper Hull.

The Upper Hull is capable to show the structure of the ship. The Lower Hull is precisely designed for single planking with well-unfolded Lasercut parts and marked skeleton.

I use pear wood to build the ship and it looks nice. Then I made mistakes while painting the model. Now the ship looks quite ancient and dirty. I like the texture before she was painted.

I am in a hurry so the model looks bad. Though the work haven't done yet, I can't wait to share the photos with all of you. I will post more details and progress in the following days.
Merry Christmas and happy New Year to everyone.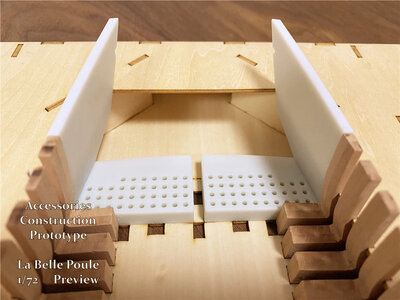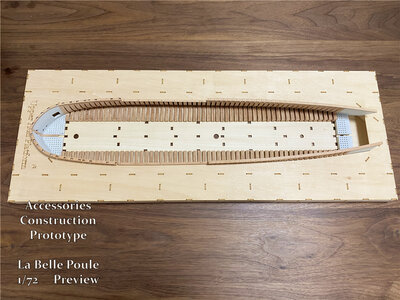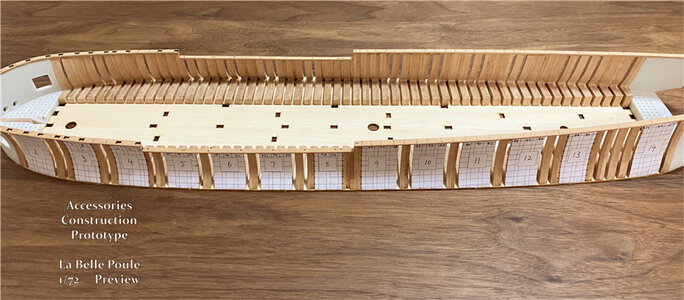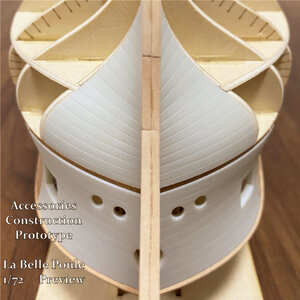 Last edited: