Buonasera, inizio un nuovo cantiere, la Volage, barca lunga del 1693, scala 1/24 monografia di Jean-Claude Lemineur. Precisamente farò solo le sezioni poppiera e prodiera per rappresentare tutte le sculture. Naturalmente visto che la monografia è ancora in fase di lavorazione ho avuto l'autorizzazione dei signori Didier Berti, Jean-Claude Lemineur e Franco Fissore.
Good evening, start a new shipyard, the Volage, long boat from 1693, 1/24 scale monograph by Jean-Claude Lemineur. Precisely I will do only the aft and bow sections to represent all the sculptures. Of course, given that the monograph is still in the process of being worked on, I had the authorization of Messrs Didier Berti, Jean-Claude Lemineur and Franco Fissore.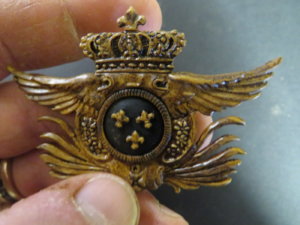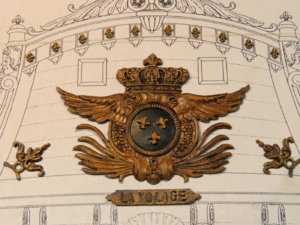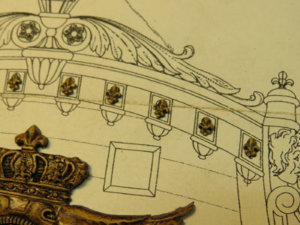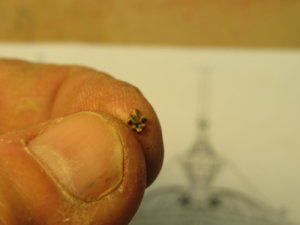 Alla fine della costruzione delle due sezioni ho deciso di rappresentare non con la semplice base ma è un quadro con relativa cornice a tema, accanto a un'altra, mostrando la parte frontale di entrambe. Ho deciso anche di usare le patine e le cerimonie particolari per osare un aspetto un po 'vissuto visto il modo in cui poi saranno esposte.
At the end of the construction of the two sections I decided to represent not with the simple base but it is a painting with its themed frame, next to another, showing the front of both. I also decided to use the patina and the special ceremonies to dare a somewhat lived aspect given the way in which they will then be exhibited.
Last edited by a moderator: