Joined

Sep 17, 2018
Messages

259
Points

238
Location
Hello friends of the shipmodel!
Due to illness I have to drove back and more slowly. So I renewed my first non pure plastic kit of the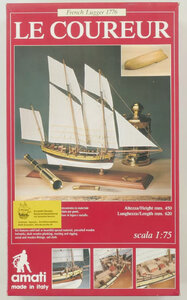 COUREUR by Amati. I tortured this kit 25 years ago and lost it an increcibly unlucky accident on a removal - when a shelf fall on the model in its card box driving the masts through the hull. So I searched around for sources of further information. I am totaly aware that this model isn't the peak of the kits (and ordered an 1/48 wooden kit from Russia in the hope to get somthing more "qualitavily" better).
I want to build this kit with your help and some support from the well known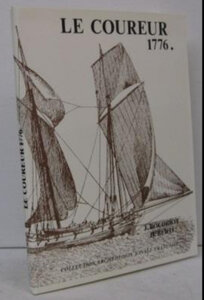 Ancre Monography by Berti & Boudriot.
The Monography shows an interesting mixture of the RN changes (staircase superstructure) and the original French ship (1pounder handguns aft).
I found a very very good build of the Shipyard card model in 1/96 from a Russian website:
Here the beautfull superered and I coloured and painted transom...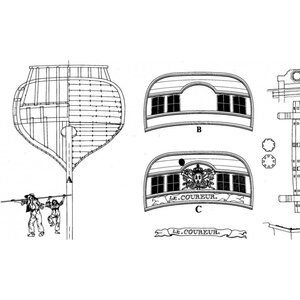 ...and the Berti & Boudriot drawing to comparison of the details.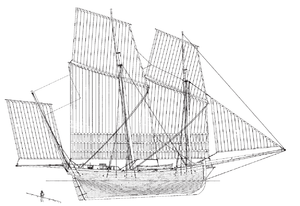 As the hull is a massive block (of I do think to remember PolyUretan/ HardFoam?) there isn't very much to do without drilling the holes for the mast.
As we all know we have to decide for a single solution of the prototype.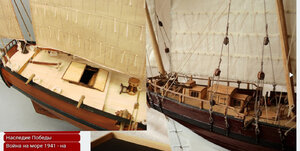 Here the precaptured deck of the Shipyard card kit and the Russian superdetailling of the very same kit side by side (right).
So I think about the story of the recaptured LE COUREUR so as the RN plans show but under the Pure Blance flag - using all the features Amati added to the kit.
Does anybody has had any experience onto this kit and is able to tell a bit about some of its trabs and its sources of trouble?
Hope you like it,
Chris