Scale 1:50
Length 880mm
Height 935mm
Beam 140mm approx not actually stated.
I bought this kit around the year 2000. Currently only available second hand.
Always loved the look of this racer
The wood pack contains the usual selection of good quality dowel and strip, planking. Poplar, Walnut ply and plank . lime, beechwood, obeche and mahogany as well as a few others.
Sail material is also supplied but is a bit heavy for my liking but others may disagree. I would be inclined to get an old white shirt stain it in weak tea for a few days and make one from that its not as heavy in appearance. There is a comprehensive fittings pack and the quality looks good to me.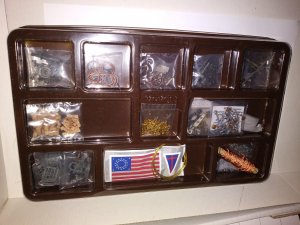 One unusual feature at least i had not seen this before was that the keel comes in two parts. So has to be joined then reinforced.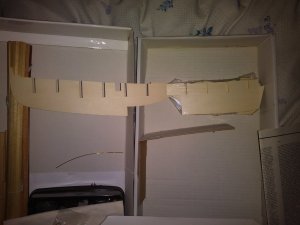 Very nice ply deck, mahogany i think. A shame to have to plank it
.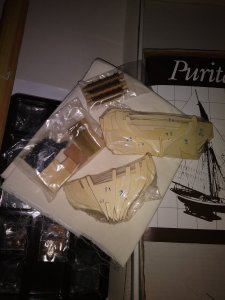 Perhaps this kit will get a rerelease in the future.
Three spools of rigging line are supplied free of kinks. Construction apart from the keel is the usual plank on frame.
Extensive set of plans with many 1-1 and 1:1.5 scale drawings.
I like this kit a lot. If i ever get round to building it i will post it on SOS. It can be built as a sailing craft or a static.
Last edited: