Joined

May 15, 2020
Messages

13
Points

48

Location
Hello everybody,
this is my first build log here, so please forgive me the mistakes I will make
as
expected
After I have received the wood delivery from Sergey, I now can start with the construction report.
A 17" canoe is planned because the corresponding wood cutting only allows this size.
First, cut all stations out of 3mm plywood and sanding them to perfect "twins". They all got a cut in the upper and lower area to mark the centerline.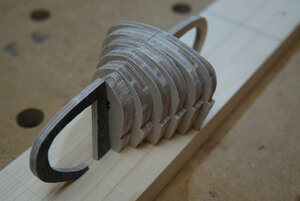 Then scribing the baseboard as recommended.
Fixing the stations with hot glue and adjusting them. Here you have to work quite quickly.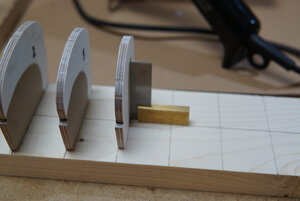 The alignemet shoud be sufficient.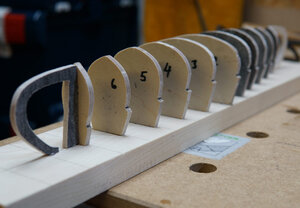 Now tried the first plank, nothing has been beveled yet.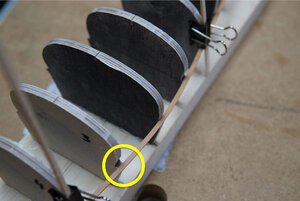 The gap on station 3 is a little too far I think.
Should I reduce the width of station #2 to get a better fitting?
Thank you for your interest
matz