Finished Syren so I started a smaller project as a "breather" before I launch another multi-year build.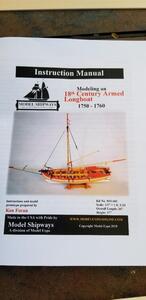 The scale is 1:24 but it's a small enough boat to only measure 26 inches stem to stern. The wood parts are all plywood and boxwood as most MS kits are. The quality is good. The white metal parts are plentiful and realistic looking. The only thing I'm going to replace there are the barrels which really should be wood. The rigging line is the same poor quality MS thread, I'll replace all the lines with better stuff.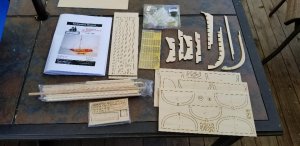 What's really cool is the brass etched decorations for the wales and stern.