Joined

Jan 13, 2018
Messages

332
Points

268
Location
Today I visited our Museu de Marinha, just 15m by bus from where I live. My intention was to photograph the model of the Nau São Gabriel the Admiral ship of Vasco da Gama in the first ever voyage by sea to India, in order to clarify a question of our mate Tomek.
I used to visit the Museum regularly, I even was a member of the Association of the Friends of the Maritime Museum and I used to visit the offices and watch the master modellers at work, but that was a long ago and and hadn't been there for a long time.
The Museum is located af "Mosteiro (Monastery) dos Jerónimos" a must for all the tourists that visit Lisbon, the building dates from the era of our naval discoveries wnem Portugal and Spain divided the world in two spheres of influence one half for each, times have really changed
.
It is a beautiful monument well worth the visit.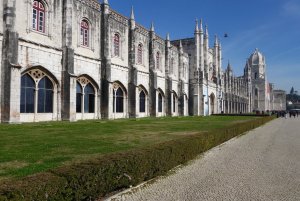 The entrance to the Museum is at one of the corners of the Monastery and the fee is cheap, and it has a lot of visitors all the year round.
For me, visiting this Museum is always like feeding my inferiority complex on what concerns ship models
. To see how far I am from the fellows that built those lovely models is like a bath of humility, I've seen some of their work being done some time ago, and they had almost rudimentary tools, some of them made by them. Nothing like all theparaphernalia f wonderful electric tools at our disposal today.
The models are of extraordinary quality and the ship boats for instance are small works of art, being made, as they used to, carving a piece of wood, making all the interior of the boat and when everything was done they carved the outside, no need to say that sometimes they carved a little too mauch and the work had to be started all over again. No plank on frame for those boats, just an extraordinary carving skill.
I leave you here a general view of the main rooms of the Museum. There are a lot more for instance the merchant navy section that I didn't visit today. Next time.
Part of the 19th century navy, these models are outstanding.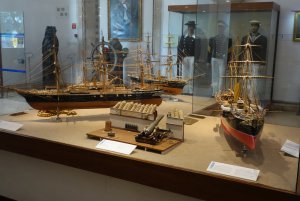 More models in the same room this time early 20th century
General view of the room
Small and work boats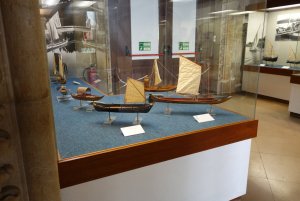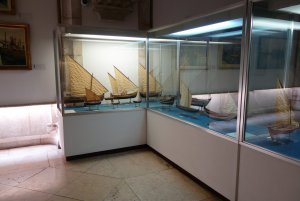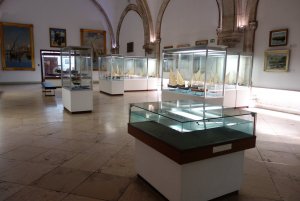 A room dedicated to our cod fishing fleet (bacalhoeiros), there are two very weel preserved still navigating today.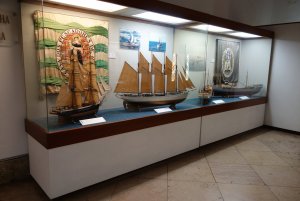 JL
Last edited: