Joined

Feb 1, 2018
Messages

25
Points

48

Location
Nanchan Temple (Chinese: 南禪寺; pinyin: Nánchán Sì) is a Buddhist temple located near the town of Doucun on Wutaishan, Shanxi Province, China. Nanchan Temple was built in 782 during China's Tang dynasty, and its Great Buddha Hall is currently China's oldest preserved timber building extant, as wooden buildings are often prone to fire and various destructions. Not only is Nanchan Temple an important architectural site, but it also contains an original set of artistically-important Tang sculptures dating from the period of its construction. Seventeen sculptures share the hall's interior space with a small stone pagoda.
https://en.wikipedia.org/wiki/Nanchan_Temple
Many Chinese ship modelers also like Traditional Architecture models. This model kit designed by a Chinese modeler. Currently, it is not finished, and he is working on the third edition.I'm excited to get a test version of this model and offer some Suggestions for him to make modifications during production.
Reference drawings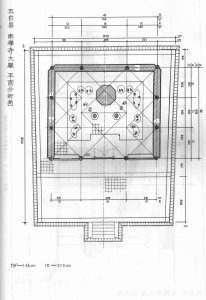 The model made by the author
model kit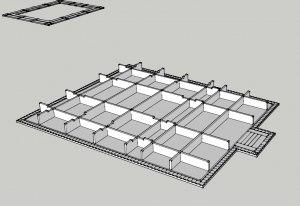 To be continued