Joined

May 25, 2017
Messages

2,340
Points

538

Location
This is a small fishing boat that was built for the same family as the Mini Sims, see my other build log,
I built this model for the same gentleman that I built the model of the Mini Sims for, only this time he did'nt have any plans for her, however he did have the dimensions and photo's of the original, so I built from these, I enlarged the photo's to the size of that the model would be and worked from them.
The model is built the same way as the other small models I have built, ie, hull carved from solid pieces of Jelutong,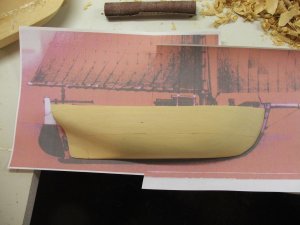 starboard side after carving and sanding, shown sitting on photo, I did'nt show the carving process as it is shown on my other builds.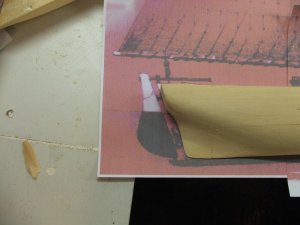 shown laid over the photo, I did'nt have any plans to build Naomi from just a set of photo's the gentleman lent me
another view of the stern
With the two halves joined with the keel between
.
Last edited: