Administrator
Staff member
Administrator
Joined

Dec 25, 2017
Messages

18,351
Points

938

Location
Hallo my friends,
it is now appr. 1 year ago, when we lost our dog, a family member over years.
This is also part of our life and I think that a lot of you know this situation. Today we had to ask the animal doctor to euthanize our beloved dog, to put her to sleep. Shiela had a long life of appr. 15 years (my wife found her at an animal shelter 10 years ago) , everytime healty and she...
Some weeks later our new cat, called "Kitty" entered into our life. She was only two months old, when we got her from a farmer.
She is a typical country-cat, walking in and out, sometimes 36 hours walking around in the neighborhood, than she is coming home, eating and sleeping
and sometimes ask for some stroke when she needs it, but only as long she wants it.....Typical cat - and we love her, maybe because she is like she is.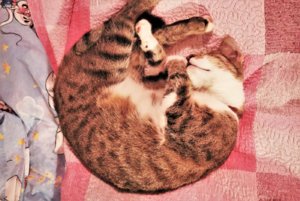 This Sunday I was driving to a litter in Slovakia and agreed there to buy us a new dog.
The young lady (female puppy) is now only 3 weeks old, still has no name, and just started to open a little bit the eyes........
and in 5 weeks we are able to pick her up for the first journey to Vienna.
So I will not get so much sleep during October, November,.......
So very good news........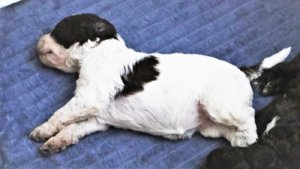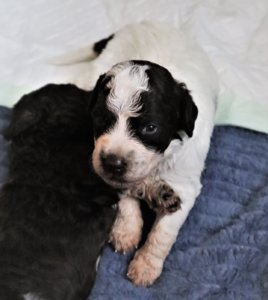 So we are open for suggestions for her name ........
and
Do you recognize the breed?