Well, it's time to start a new topic.The announcement was in the topic about "The Glory of Catherine"
The Poltava is a Russian 54-gun sailing battleship of the 4th rank, launched on June 15 (26), 1712 from the slipway of the St. Petersburg Admiralty. Peter I personally took part in the construction of the ship . The ship was named after the important victory won by the Russian army over the Swedes in the Battle of Poltava, and became the first battleship laid down and built in the St. Petersburg Admiralty.
During her service, from 1712 to 1732, the Poltava was part of the Baltic Fleet, until the end of the Great Northern War she took part in six naval campaigns (1713-1717 and 1721); later she participated in the practical voyages of the Kronstadt squadron in the Baltic Sea. During the combat service of the battleship , Peter I twice held his flag on it .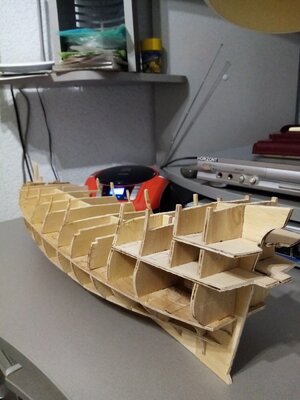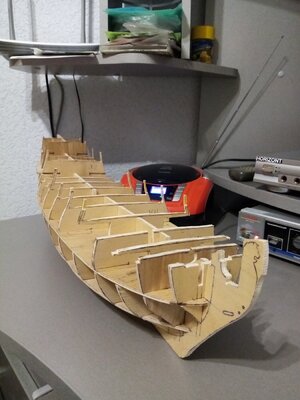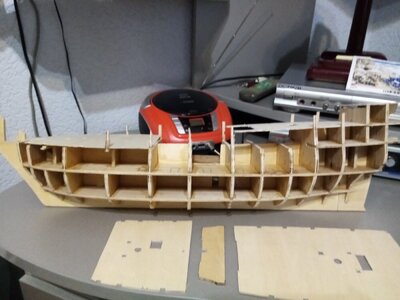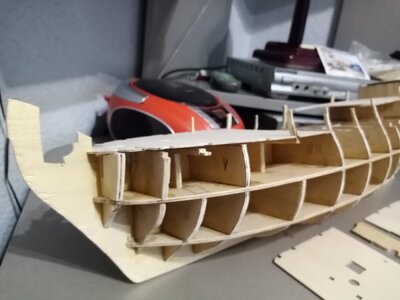 The beginning of construction has been laid.Assembled the power frame of the case.Glued all the seams with glue.Now it's up to the grinding of frames, stringers.I won't update it often.I am still engaged in the Glory of Catherine.