Joined

Jul 11, 2018
Messages

153
Points

253
Location
Before starting a new model, I decided to make a complete remake of my very first model which I have built as 13y old kid. After 47 years on the shelf several apartment moving, weathering, dust, and years of service heavily damaged the precious old model of Ragusian Nave (15th century Ragusian carrack) in 1:100 scale
Pieces are broken and lost, all the rigging started to falling apart due to the thread and ropes rotting, paint here and there falls off etc etc.
The old beauty is worn - torn retired ship.
Now I am going to completely restore and re-make it to bring him an old glory.
What is interesting for this model- built almost half a century ago, when I was a kid, there were no sophisticated tools to make it, no kit completes, no shops where you could buy materials, parts, specific tools, there were nothing available.
I built it as a 12-13y. old kid from the piece of solid wood, cut of out of the log, using knife, ax, a few chisels, hand saw, razor blades, hand operated manual drill, and a hand scroll saw. out the plans: - I got a few photocopies from one old fashioned seaman and amazing ships modeler of hand-drawn sketches with very partial measures and not much details... and of course no descriptions nor instructions. Here is what she looks like now and I shall post the process of restoration and reconstruction.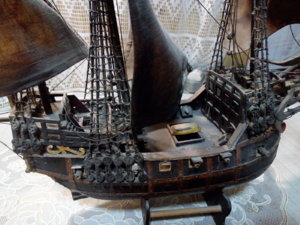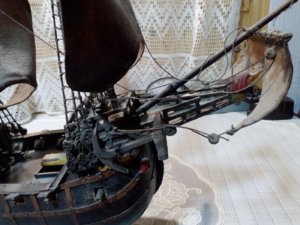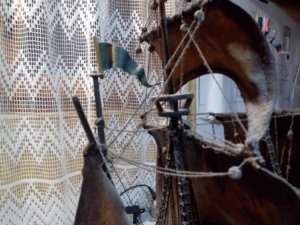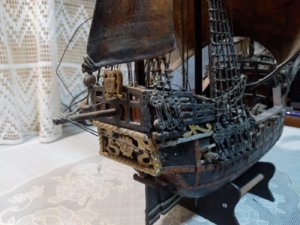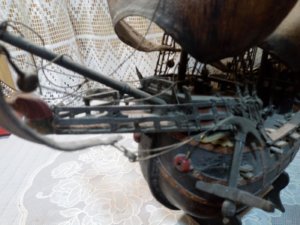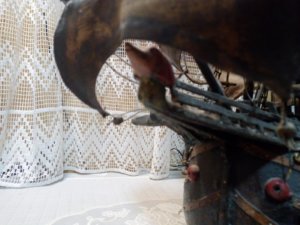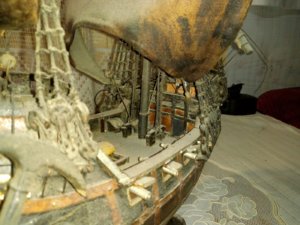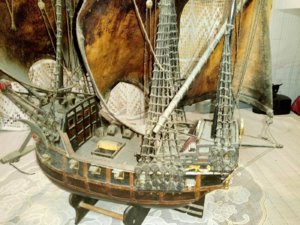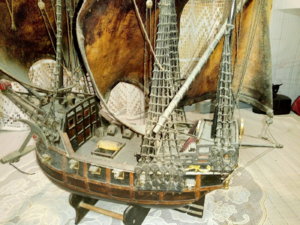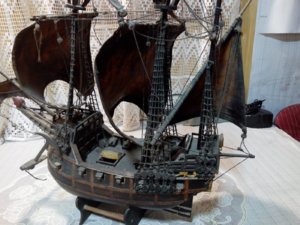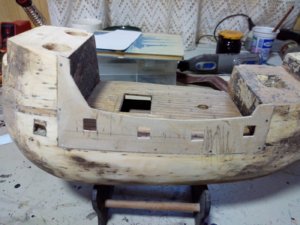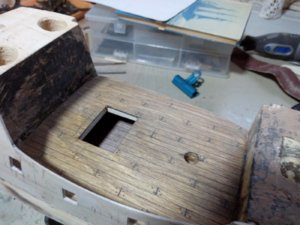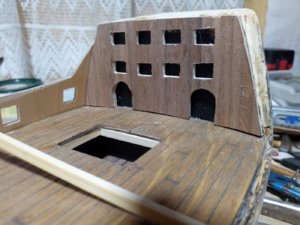 Last edited: