My Vasa is finished, more or less, can't start with the seascape and can't fix my leaky bathroom right now, so I start my next model.
Now, there is this paper model of the Queen Mary but I won't build it though, cause at scale 1:400, it will become a 77 cm monster. Where would I put it?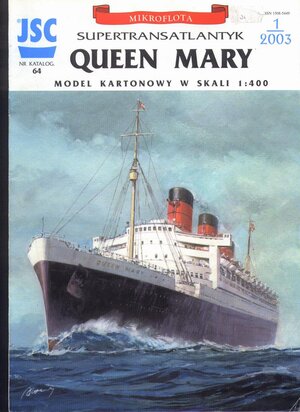 So I copied it down to 30%, meaning scale 1:1250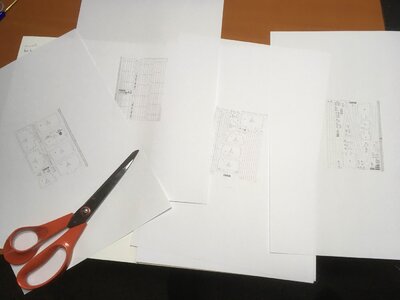 Don't be fooled by the scissors. I don't use it, it would bend my paper. All lancet knife cutting and (with the back) grooving (is that the correct word?).
I have done this once before, so I am confident I will succeed in the end.
This is Hrad Pernstejn. Original 1:300, but I copied it to 40%, so I made it at 1:750.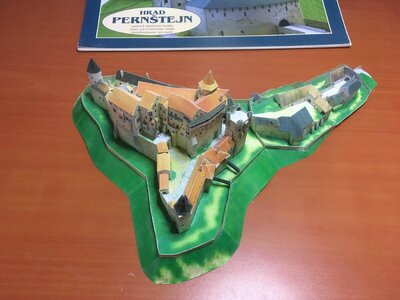 So there I go. First the central triangular tube.
The connectors where too broad and wouldn't go into the tube, so had to remake those a tiny little bit narrower.
And that is the first part; straight and without torsion:
I use acetone based hobby glue btw. No wetting the paper, and I put in some extra acetone to make it thinner.
Last edited: