I am just too lazy to make a real building (carving in this case) log so here are a few pictures in sequence. I also built the whole ship and made the carvings there but I also wanted to carve the figure head itself to a bigger scale (1:20). The basis was the Bellabarba-book of the Anatomy of the Ship series. The material is European Boxwood and the tool mostly used is the Marathon micro motor rotary carver. To finish the carving I used self-made scrapers to smoothen the surface.
As the original ship's carvings were all gold leafed I made an attempt to make the figure head the same way. I used 22 carat gold leaf and after a few unsuccessful attempts I managed to achieve a bit better result with a German seize, although I am not happy with the result. The carving just looks better without the leaf.
There is no text but I hope the pictures tell the story. The group of the Queen and the angels are made of one piece of timber and the crown is another one.
Janos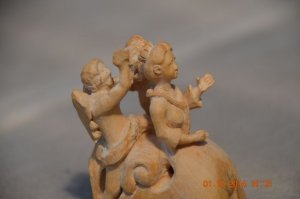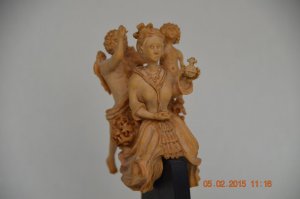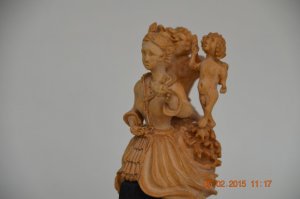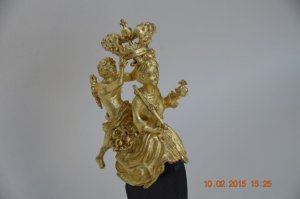 Last edited by a moderator: