Joined

May 6, 2020
Messages

232
Points

103
Location
EDIT: Contrary to the thread title, this mast is from either the 1851 refit when the ship was converted from a steamship to a 3-masted sailing vessel or from the 1881 efit as a sailing coal-carrier. I am unclear whether the masts were replaced in the latter.
The original mizzen mast of this ship is on display here in the Falkland Islands. It was left here when the bulk of the hulk was shipped back to UK for restoration in 1970. I thought it might be useful to someone to record some of it. I think it has snapped off at deck level.
A square baulk of timber in the centre with four curved sections fixed to the flats and four right-angle fillets filling the corners: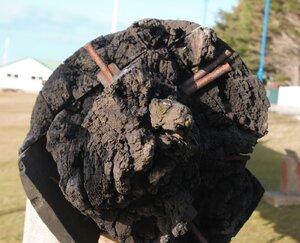 The nails holding the outside parts on pass through 'dowels' into the centre mass.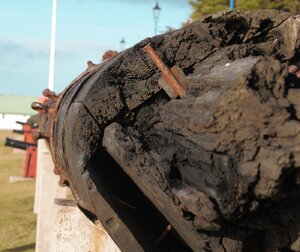 Joints in the sections of casing were covered by iron bands.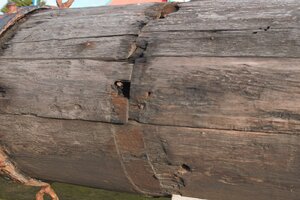 Interior of damaged / rotted end at level of cheeks.
Cheeks for mizzen top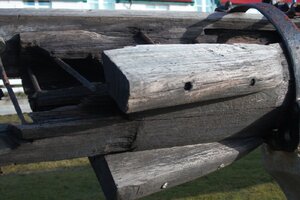 Futtock band and stay bullseye attachment or yard sling band?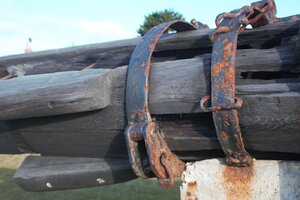 Band of cleats above deck level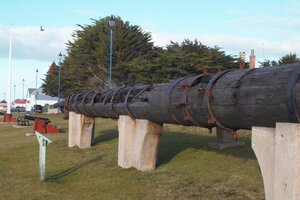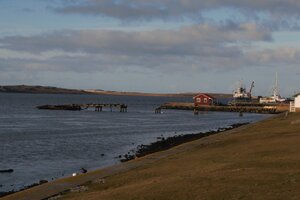 Last edited: