A model of a Spanish (originally Portuguese) galleon in a navy board style (this is my second wood model).
The materials are boxwood, pear, linden and ebony.Probably some photo-etched parts.
There are few source materials, plans are imagination rather than reality.Probably the only contemporary painting and the galleon is the fresco in the Hall of Battles in El Escorial located in San Lorenzo de El Escorial. Besides, one more drawing.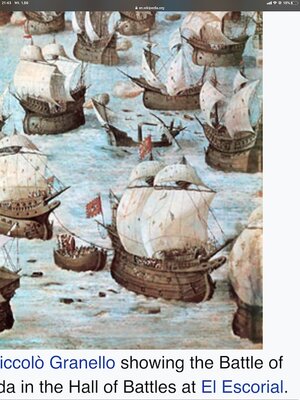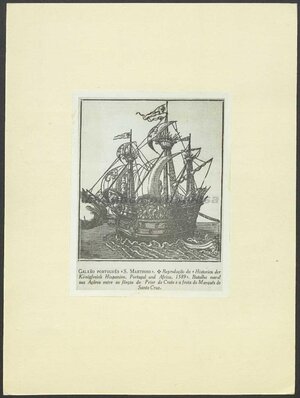 I made the frames of pear wood - 1.6 mm. Every second one frame will be cut after sanding the hull. Everything stuck together temporarily by seccotine glue.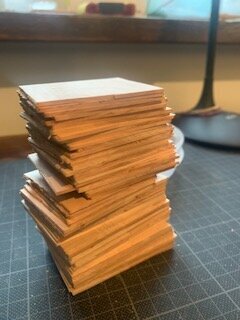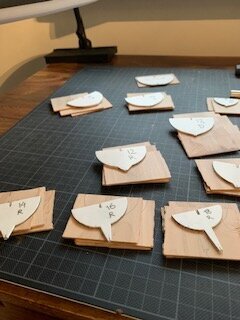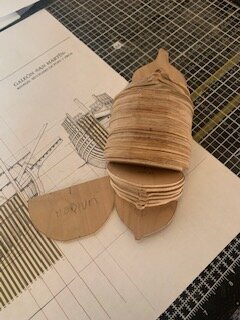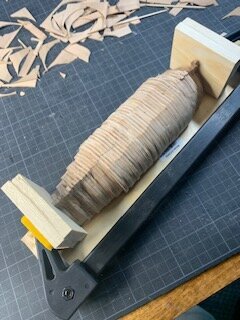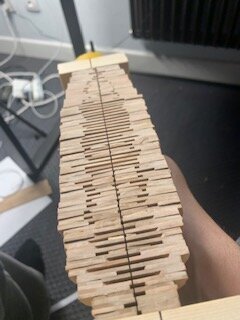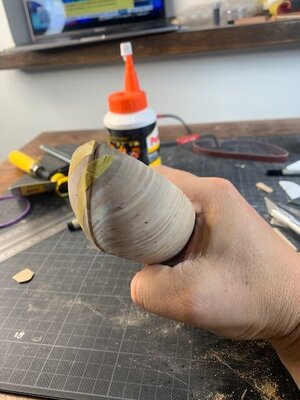 After sanding a whole hull, I carefully disassembled the sections of double frames. Then I cut out the unnecessary material and gently sanded the center of the frames.