Joined

Sep 29, 2021
Messages

77
Points

103
Despite the Groaning weight of my stash and embarrassing quantities of unfinished builds, every now and then I'm FORCED to start the next shiney thing.
I have the Revell one. I have the Airfix one. Then this happens. Forced I tell you. Forced.
First Impressions and experience so far putting together the hull.

This is more than just a bit better than either the Revell or ancient Airfix offerings.
The Plastic is uhhmm… soft? not bad soft, just not super hard. The detail, however, is wonderful.
Fit is excellent. I'm going to need a touch of filler around the navigation lights, but nothing tragic. Largely due to having to remove (as per instructions) the top of the bulkhead and maybe not quite getting it perfect. Which brings me to…
This kit only build one type (s-38/42) but clearly the parts are designed for alternative future versions. Cutting off the sides of the bulwark for example and quite a few (usefully numbered) holes to be drilled in the deck. there are four locating holes that need to be filled as well, but that's pretty easy.
Lots of Photo etch. And Metal gun barrels. And wire to thread through stanchions. It's VERY complete. I was able to purchase this from Hobbyeasy with zero fuss for about $110 au (85ish US) including postage. The Revell kit with , say, the Griffon Model upgrade set would at least this much.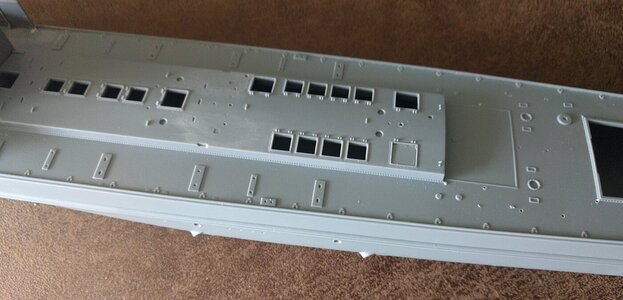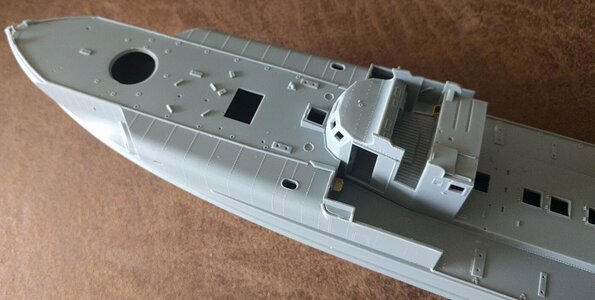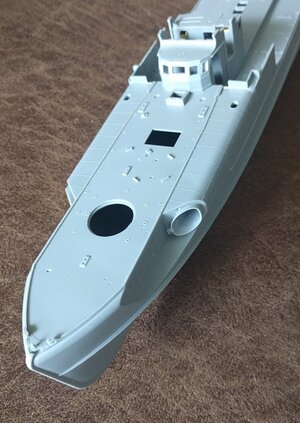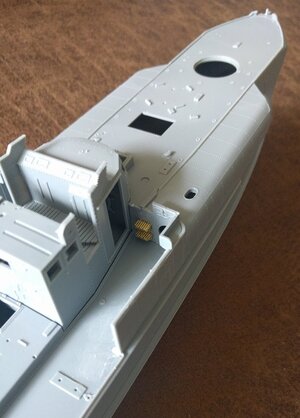 The Bridge is just sat in position. It actually fits extremely well. Just a bit springy is all.
I think I'm going to start painting already. Save me having to mask off the deck.