So my Alert kit arrived and I'm getting ready to figure this thing out, and since it's my first ever ship, I'm sure I'll be needing help.
First thing off, I'm going to be building the kit as the Continental Navy cutter Revenge, which won't necessitate any major structural changes to the hull or rig. She was bought in Dunkirk in 1777 from an unknown owner, but there's no record of any major alterations to her. Most of my changes will be cosmetic, painting her to be a former merchant cutter with some wear and tear before she became a warship. My goal will be to have a model with a weathered look, rather than one spanking new.
Opening the box, I was impressed with the components. I'm a 18th century historian, and familiar with what period warships look like. As a novice modeler, it's crucial to me to have most of the ship precut, and just assemble parts with minimal shaping. This kit seems to provide that. It's organized well, in a tray with everything labeled, numbered, and tagged.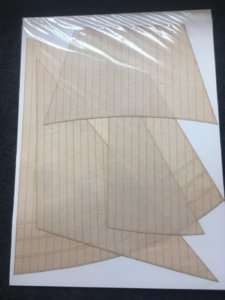 As a former artilleryman, I was obviously drawn to the gun tubes, and they look awesome. They're even bored out, separate trunnions and well cast.
Under the tray, we've got the card sheets, and they look good to me. I'm going to be glad I don't have to do any planking by myself here. The deck looks good, with the planking laid out, and I'm already thinking about improving it when the time comes to paint it. Again, since I'm somewhat familiar with how a real ship was built, I can visualize what parts are what.
Included is a suit of sails, and they look good, although my model will not have them set. I'm planning to display my Revenge alongside a wharf, as if she's fitting out, so my sails will be folded onshore, waiting to be put aboard.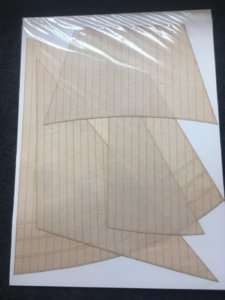 That's the positive part of this kit. The one negative is the instructions are rather slim, in broken English. They're really almost like an IKEA set of instructions with a lot of photos and few words. Again, it's not too huge a deal since I'm not functually retarded, and I joined the forum for supplemental help.
The only other quibble I have is the kit doesn't come with glue supplied, which is literally the only thing missing from the kit. Not a huge problem in normal times, but the Kung Flu has everything shut down.
Overall, I'm really pleased with this kit, and don't expect major problems with fit.
My first question is this, what glue should I get to build this kit, commercially available in America?
My second question is, until I get my glue, are there other things I can do to get started, such as painting and detailing the deck, etc?