Somua S-35 Heller Humbrol 81170
(February 2019)
After 20 years of inactivity in the plastic I got the taste to remake a Plastic kit so I went in my reserve and took this beautiful Somua from Heller.
Here we talk about a relic it was produced in 1986 me I bought it in 1988 I think so she has age.
Basically I'm going to build it without changes, I'm just going to take care of the painting and possibly the decor.
Ok the diorama
Already established a downhill road
I have in my boxes a beautiful dead tree but it does not work, if I put it in front or back is too imposing and it could steal the show at the tank
Thought a barrier like an entered again the it does not work
final decor not too much charge
It is the tank that is the star and placed in its display
Here it is finish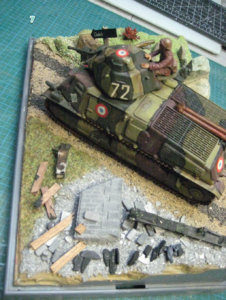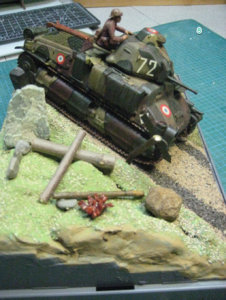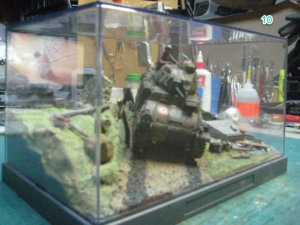 Satisfied with the result after more than 20 years without making plastic