I haven't posted a build log before so I thought that I would try. I built this barge some years ago, it was only my third model. I found that I had some 300 progress shots of the build stored on my computer however I have now edited that down to 25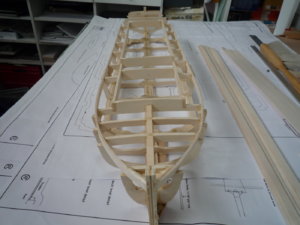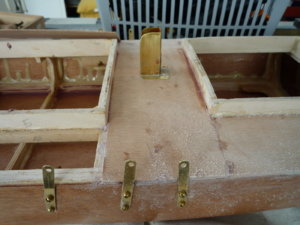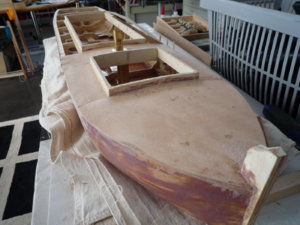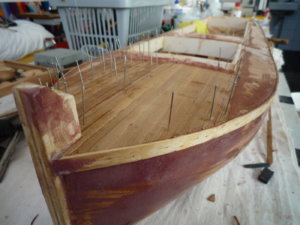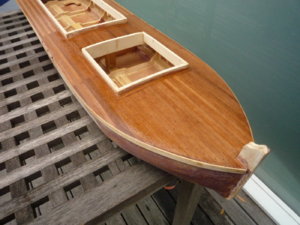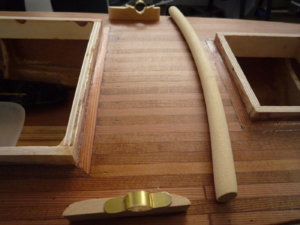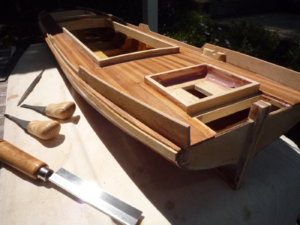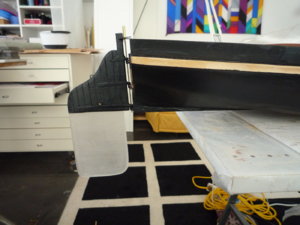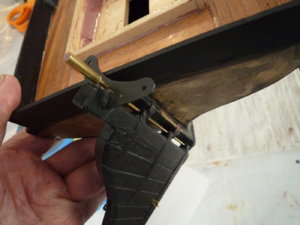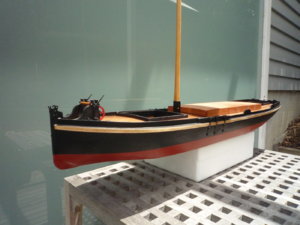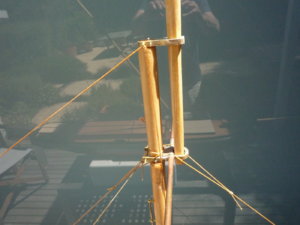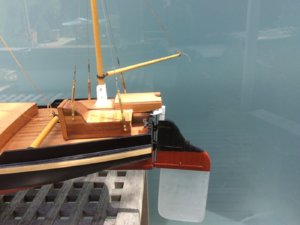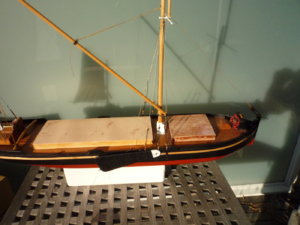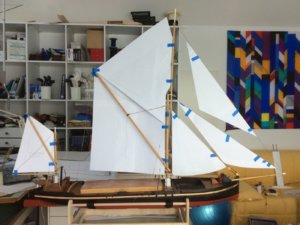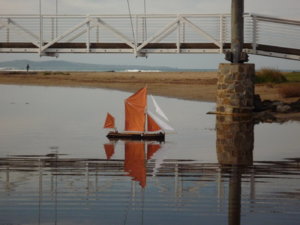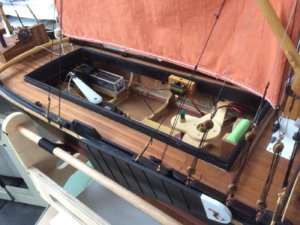 .
This model came from a Traplet wood pack that gave me the frames for the hull only, after that I was on my own with just the drawings, however there was an excellent DVD describing the build which I found most useful.
The design is based on an original well known actual barge called 'Veronica'
The model requires a false weighted keel and a rudder extension in order to sail, it does sail OK although rather slowly which is probably appropriate for a barge
This being only my third attempt at a ship model allowed me to make heaps of mistakes and I took some licence with accuracy in the detail department. I omitted the braille winches, canvas covers to the hatches, proper blocks etc, however I really enjoyed the process of the build and on finding a photo of an actual barge sailing I was pleased to see (if you don't look too closely) how similar my model looked.
Sage is named after a grand daughter and will belong to her when I pass over the Bar, the transom which is usually the only decorated part of a working barge has a pair Botanical Sage plant drawings applied