Administrator
Staff member
Administrator
Joined

Dec 25, 2017
Messages

17,220
Points

938

Location
Book Review:
The 24-gun Frigate PANDORA
Anatomy of the Ship - series
by
John McKay
and
Ron Coleman
my copy is the first revision
Hardcover: 128 pages
Publisher: Conway Maritime Press Ltd; several Editions between 1993 and 2003
Language: English
Product Dimensions: 2.5 x 2.5 x 2.5 cm
This is the front page of the last revised Edition, which is including also a fold out plan in the cover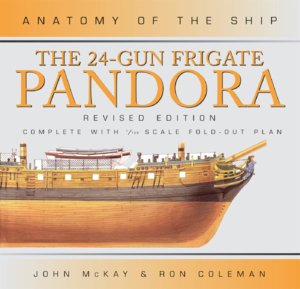 SYNOPSIS:
The Pandora was a 24-gun Sixth Rate built at Deptford in 1779. The 20- and 24-gun classes were the smallest regularly commanded by a Post Captain and they were consequently known as post ships; they were also the smallest frigate-built ships on the Navy List. The Pandora is best known for her voyage to Tahiti which was undertaken to bring back the Bounty mutineers. Fourteen of them were captured at Tahiti but four of them were drowned when Pandora ran aground on 29 August 1791 on the Great Barrier Reef on her return journey. The surviving ten were eventually brought back to Portsmouth and court-martialled. Three of them were hung. The site of the wreck was discovered and has been extensively excavated by a team led by Ron Coleman. The 'Anatomy of the Ship' series aims to provide the finest documentation of individual ships and ship types ever published. What makes the series unique is a complete set of superbly executed line drawings, both the conventional type of plan as well as explanatory views, with fully descriptive keys. These are supported by technical details and a record of the ship's service history.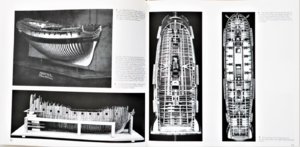 About the Author
John McKay is an architectural draughtsman by profession, and this training undoubtedly helped with the production of a series of techical drawings for three volumes in Conway's Anatomy of the Ship series; on the Victory, the frigate Pandora and the armed transport Bounty. His book on the Victory took nearly five years to complete and involved more than 3,000 hours of work, but resulted in what remains perhaps the most comprehensive documentation of the ship to date. John lives near Vancouver, Canada.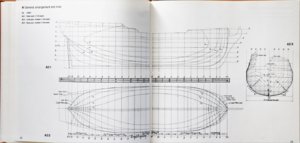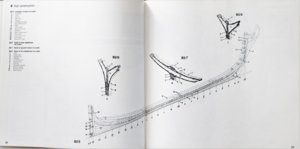 CONTENT
The Background
Design and building
Hull Construction
Copper sheating and fastening
Armament
Pumps
Decoration
Ship´s boats
Galley stove and still

s and cables
Pandora´s Box
Ship´s oars and sweeps
Steering
Masts, yards and rigging
The appropriateness of the equipment
Select bibliography
The Photographs
The Drawings
A General arrangement and lines
B Hull Construction
C External Hull
D Internal Hull
E Fittings
F Armament
G Masts and yards
H Rigging
I Sails
J Ship´s boats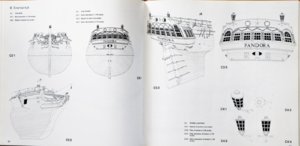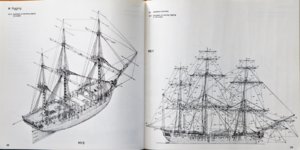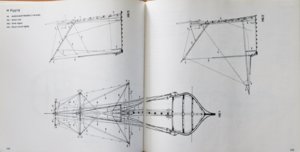 In short time I will write in a following post some more words about the ship, her class, the wreck research and available drawings from John McKay ......