Administrator
Staff member
Administrator
Joined

Dec 25, 2017
Messages

22,194
Points

1,038

Location
THE BOATS OF MEN-OF-WAR


by M.E. May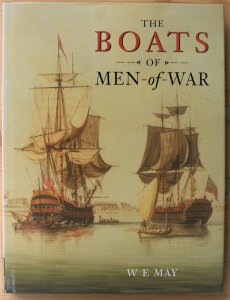 Hardcover: 128 pages
Publisher: Naval Inst Pr; Revised edition (April 1, 2000)
Language: English
Product Dimensions: 7.8 x 0.8 x 10 inches, 19,7 x 1,9 x 25,4 cm
Shipping Weight: 1.4 pounds
on abebooks in moment available for less than 1 GBP so appr. 1,- US$ !!!!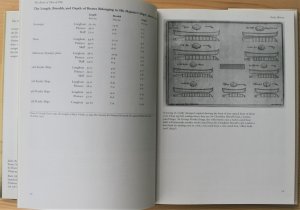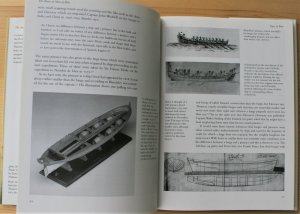 Synopsis:
In the age of sail, the boats carried by the men-of-war were an essential part of the ship's outfitting. They were necessary to move stores, act as the "engine" in confined waters, serve as amphibious raiders, and even to cruise independently as tenders to the mother ship. Over the centuries there have been many sizes, hull forms, and rigs employed, so the exact details proved a problem for model makers, marine artists, and builders of replicas.
In 1974 the original edition of this book was published by the National Maritime Museum at Greenwich, England. Still the only complete study of this neglected topic, the book has now been revised and expanded to include more illustrations. It covers the sizes and types of boats formally allocated, the methods of hoisting and stowing them aboard ship, and the design and construction of the boats themselves, as well as their fittings, rigs, and armament, including guns, howitzers, and Congreve rockets. Although primarily devoted to the age of sail, the book also covers the steamboats of the late nineteenth century.
Ship modelers, historians of the sailing navy, and small-craft enthusiasts will welcome this new edition.
Contents:
Foreword
Chapter 1 - Early History
Establishments of Boats, 1600 - 1700
Chapter 2 - Types of Boats
Hoisting Boats
Chapter 3 - Nineteenth Century Developments
New Boat Types - Lifeboats - Hoisting Boats - Coppering Punt or Balsa Raft
Chapter 4 - Sails and Rigging
Chapter 5 - Coming of Steam
Chapter 6 - Arming Boats
Notes, Index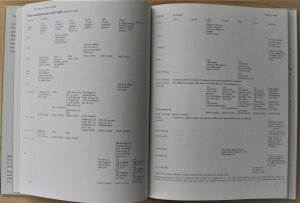 Review:
Modeler building historic shipmodels either from kits or especially from scratch, are definitely once confronted with the question about "Which boats and how much my ship had in reality?" The information will be found in this small but valuable book.
The Author M.E. May was working in the National Maritime Museum NMM for a longer time and had access to all necessary available information like models, drawings and documents. So he had the chance to collect all these information and concentrated this in this book.
Starting with the development of boats over centuries, draughts, definitions by the admirality connected to boats and also measurements of different elements of the boat construction....... you can find these information.
If you want to work seriously on boats it should be in your library.....especially, due to the fact, that this book was never a best seller, you can get a used copy on abebooks for less than 1 GBP, so appr. 1 US$............no money for a comprehensive study of this detail
Therefore -> Try to get one copy -> definitely worth