Joined

Jun 8, 2020
Messages

2,157
Points

538

Location
Good afternoon, I just received my YQ Bluenose and am excited to share my first look at its contents. Of course, it came very well packaged and upon opening there is no apparent damage to any of the contents. I like the way most all the fiddley pieces have been shrink wrapped to a cardboard base. While there are what looks to be ample instructions, I downloaded a set in English since I don't read or speak Chinese. So, let's have a look.
Here is one item the 'ships wheel' that I am really glad to see. This was not the original version, quite a few 3d printed versions were made and put in this kit and I'm just glad they still had some for mine.
Next are just a few more shots.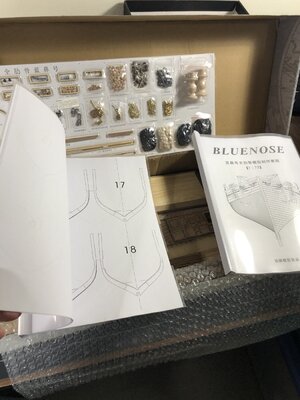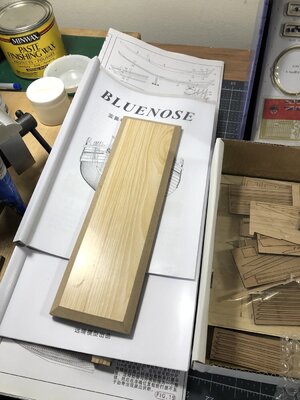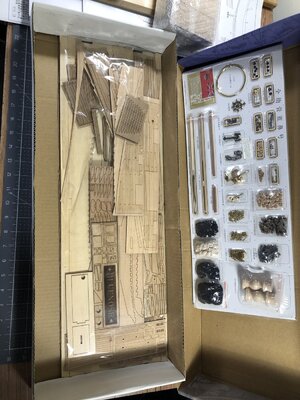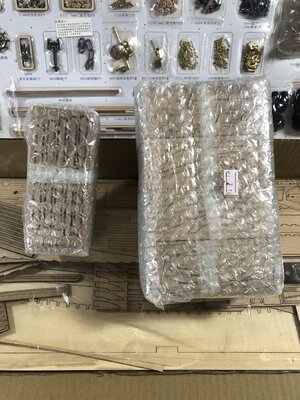 In this last photo I am experimenting with tree nails since I'll be using them in this build. I drilled 3 different hole sizes then used a light wood filler dark wood filler and brass nails and brass wire to see the effects. I used walnut as a test source however I will try some pear wood out as well. After a light sanding and wax seal coat I am pleased with it so far. More than likely, I'll go with darker wood filler.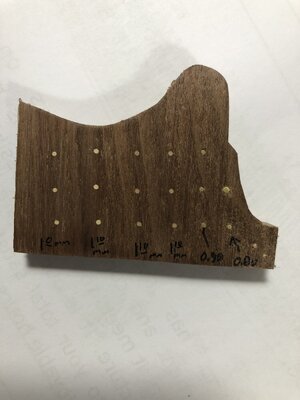 It will be several days before I get started as I'm still in a research phase. I did buy a fine reference book on the Bluenose II by LB Jenson but not to worry I won't get the two confused in my "Bluenose" build. There will be many similarities that will transfer from BN II to the original Bluenose.
I hope you enjoy. Happy modeling.