Administrative
Staff member
Administrative
Joined

Dec 25, 2017
Messages

12,291
Points

928

Location
Christmas is coming and also the new Year, so prepare yourself.....
Often it is nice to have a Wall Calendar showing ships, sailing ships or models in your room, workshop etc.
When you know of any interesting available Calendars please post them here in this topic, maybe also with a link where it could be purchased
Very rare are calendar showing models, therefore I am happy to show you the Wall Calendar prepared by Ancre. I have the version from 2019 and I liked it very much
"Bow & Stern"
is the theme of 2020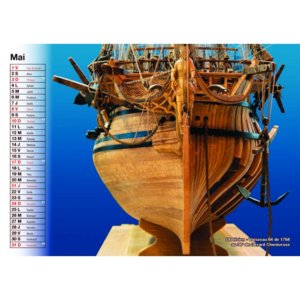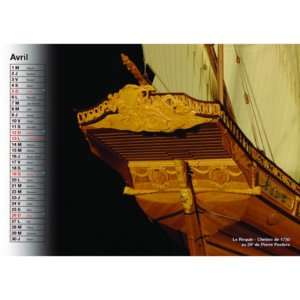 Dimensions: 30 x 21cm. Published on a thick paper 250 g.
13 exclusive photos on exception models on the theme:
"Bow & Stern"
List of shown models:
The 74-gun ship of 1780
The Shark - Chebec 1750
The Artesian - Vessel 64 of 1764
Aurora - Light Frigate of 1697
The Fleuron - Vessel of 64 guns of 1729
The Scuna - Brigantino Goletta from 1903
The price is only 9 Euros, but ancre is offering in moment a special offer:
Automatically included to all orders over € 100 until the 10/12/2019.
So if you want to order in next time something from ancre - do it now =>
so you get a Calendar for free