Bonjour à tous!
I bought recently a steam boat in France, an old Lady who belonged to an English grand father of the seller...so imported to France since a long time already.
This grand'Pa was certainly an amateur of boat models...but not a very good shipwright.... I think I found the boat he dreamed about, a H.E.
BOUCHER
one, but too expensive, so, I imagine, he bought an old manufactured boat, an kind of steam boat and boiler...and build his own!
I had to disassemble all because of the asbestos that he put to protect the hull.
The deck and the fitting, as the type of construction of the hull make me think that it's a manufactured toy but I'm not sure.
As I haven't any doc on English toy, I submit some picture of your college of savant experts: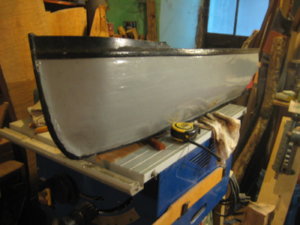 She's 91cm long and about 26 cm large.
Does anybody get an idea?
Merci
Bob
Last edited by a moderator: