Administrator
Staff member
Administrator
Joined

Dec 25, 2017
Messages

25,151
Points

1,138

Location
Book Review:
William Frederick's (1874) Scale Journey:
A Scratchbuilder's Evolutionary Development
by
Antonio C. Mendez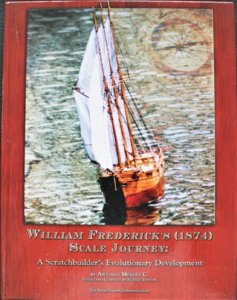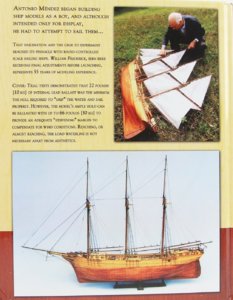 Hardcover: 274 Pages
Publisher: Pier Books; First Edition (2005)
Language: English
ISBN-10: 0975577204
ISBN-13: 978-0975577202
Dimensions: 27,9 x 21,6 x 2 cm
Editorial Reviews:
Full color, laminated, hardcover binding, 274 pages, 30 color photos with 739 additional photos and diagrams. This book will be a delight for all modelers regardless of skill. Along with detailed explanations of building "Freddy", Antonio shows in depth his amazing ability to fashion tools and jigs from materials found around the home or workshop. His genius will be a treat for everyone who has ever asked."how do I make that?"
Content: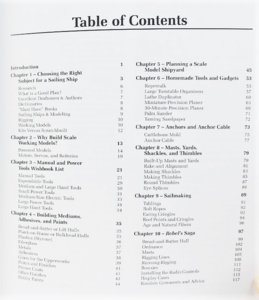 The author tells his journey into scratch building when he was younger & sailing his first ship "The Rebel". From there he describes building "William Frederick" a three masted coastal schooner launched in 1874, plans from the Smithsonian Institute. In this book you will find a wealth of detail on building a plank on frame hull, decking, masting, sail making, & rigging, but also a lot of tips making jigs, construction methods, tools and materials. A huge information......and in addition nice to read with often a sense of humor.
Longer time ago, I made some photos of this book, to show a friend of mine, who wanted to build a scratch RC sailing ship model, the content.
Just found these older photos, which are not in the usual Book Review way made, but I thought this book could be also of some interest to some of you.
Especially this book is now 15 years after the release available for very reasonable prices - Now, worth every penny or cent you pay for it.
Look Inside: