The Xebec (chebek or chebec) is a small Mediterranean boat with 3 Latin sails. Of Hispanic-Arab origin, it serves for commerce or war. He can carry guns on his flanks, unlike the galleys and he is rigged in three-masted with Latin sails. (Source wikipedia)
[img(400px,400px)]
https://upload.wikimedia.org/wikipedia/commons/f/f9/Chebec_espagnol_en_1826.jpg[/img]
All-wood kit "Sciabecco del 1753", xebec, Amati edition at 1/60, measures approximately 72cm long, 50 high and 14 wide.
As usual, I adapted a little, with the help of the monography.
- The hull is double-lined on couples.
- The deck is lathed in the shape of the hull, with inlaid gratings and decorative rods.
- The wall and the bridge legs have also received decorating rods to dress couples.
- The hold is fully decorated trompe l'oeil.
- The guns are rigged totally with side hoists and retreat, bragues and trunnions.
- A number of metal decors (gold or blackened metal) have been added.
- The sails are sewn, tinted with tea.
- The banners were created, tinted.
- The rigging has been enriched compared to that planned: addition of halyard hoists, change all the pulleys by others, finer and tinted.
- All ropes and their diameters have been revised.
- All wood colors are persos: mahogany, wenge, rosewood, with the white waterline.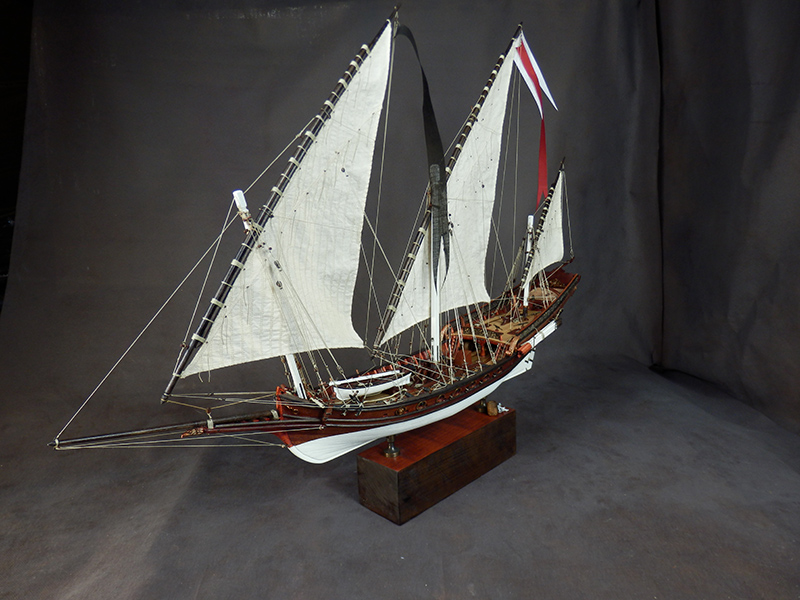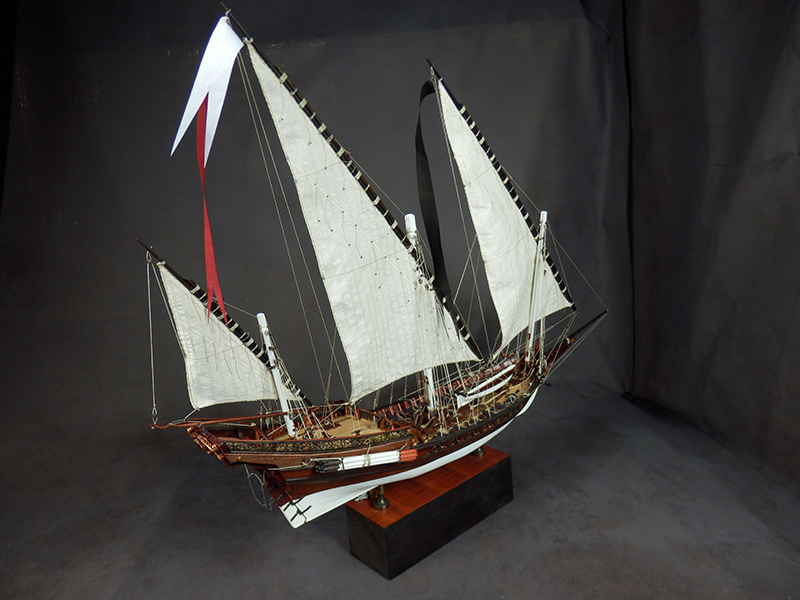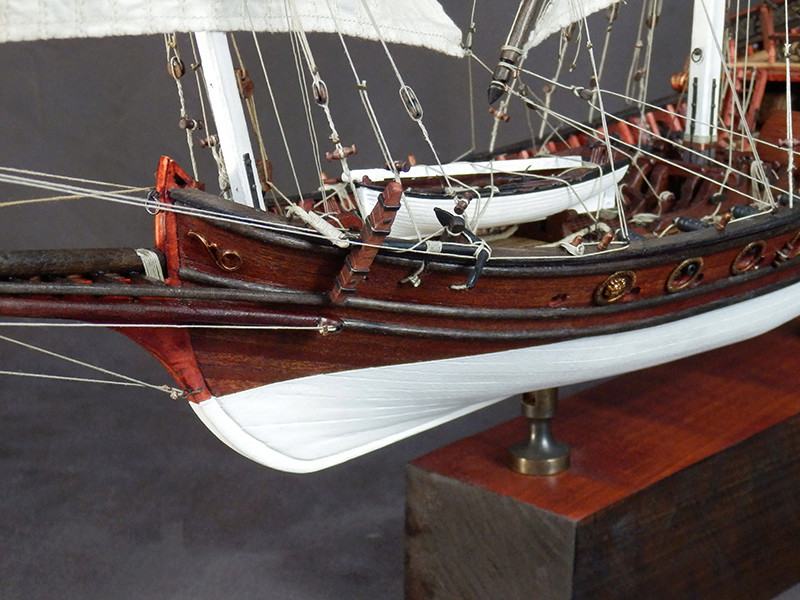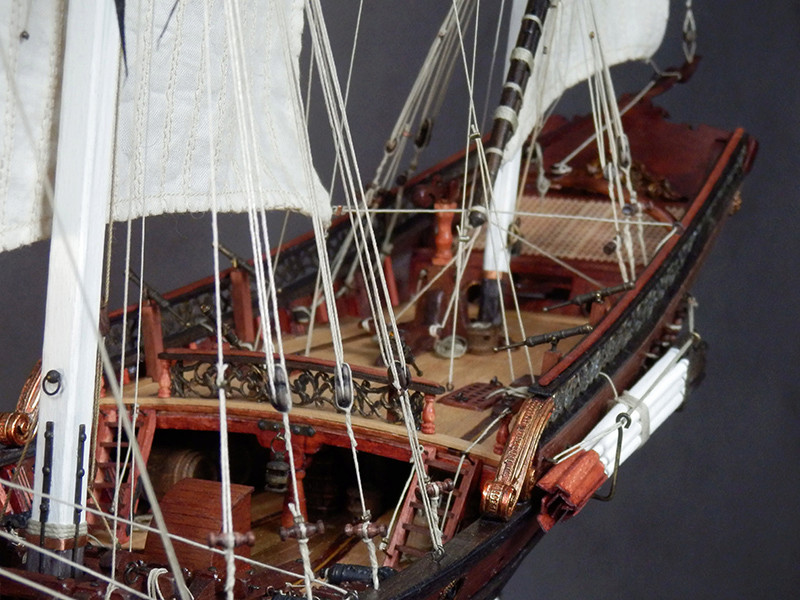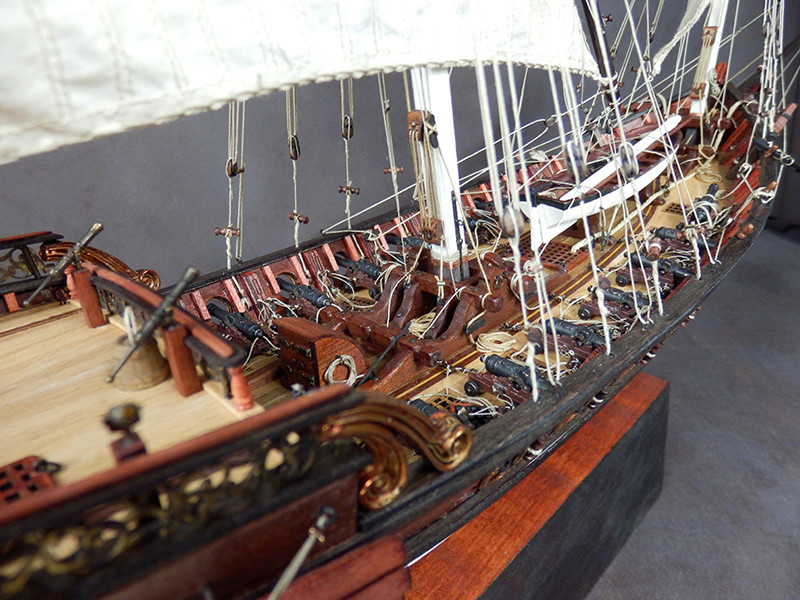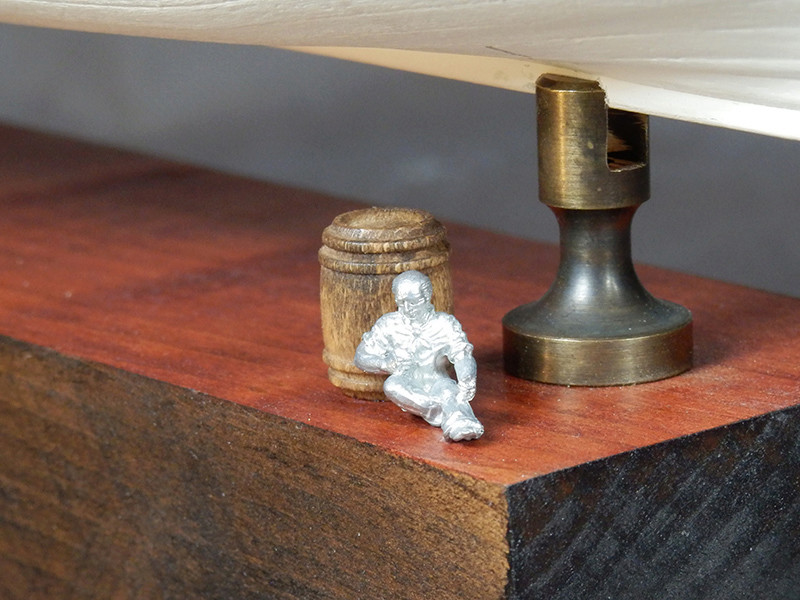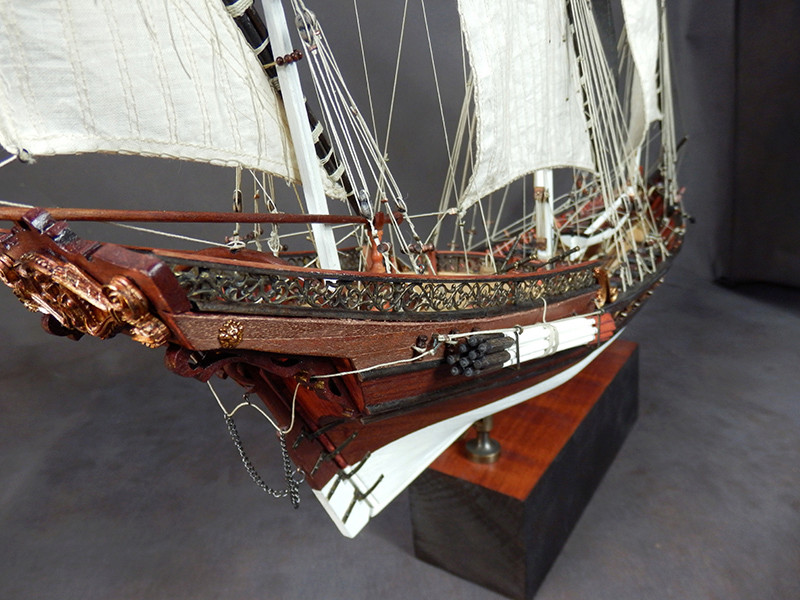 Last edited: