Joined

Sep 17, 2018
Messages

479
Points

278
Location
Hello Friends,
as my setteling after removal doesn't go as quick as I thought.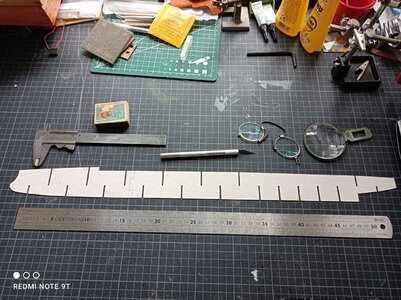 Due to this I hardy started more than a little branch to build in my rooms as several repairs in the flat are now to be done after we moved in. So it is a big mess and I can only take very little time to build with limited resources. My kit SAINT PHILIPPE is standing in the shelf but a plenty of tools are still boxed so I decided to swing to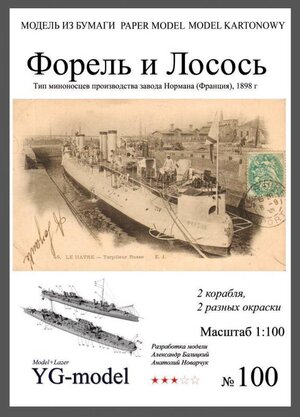 an old love towards
These elegant early torpedoboats and their Experimental Designs to get most out of these small steamengines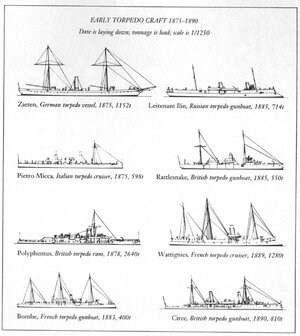 using different designs even with fore'n'fter sails to stabilisize them during their way through waves and wind staying in course.
So I did start this 1/100 double kit by YG-model some weeks ago.
The kit shows an interesting whaleback hull with a
free standing grating about it to give the big ammount of water a fast way to leave the boat's topside in the ocean areas.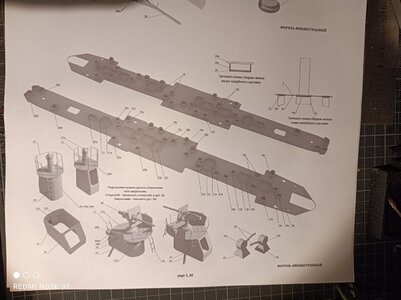 By this giving the crew of this wet vessel a nearly "dry" stand. And to me the trouble to get these square openings open....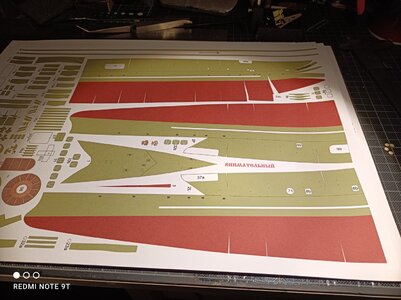 The two torpedoboats are from 1898 FORELL in white and LOSOS in light green both Kits with LCparts for less than US$20,- to get at all something to do for me as my admiratity told me.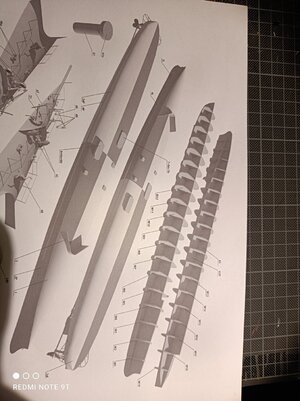 The hull's skeleton is plastered with a quadro part surface so only four parts so do form the hole surface I am affraid that I cannot manage to preform the 160g/sqm cardboard. So I do think I am unable to glue these quartett of cardboard without gaps so I will have to putty the notches and spray the model in very thin layers white. But then the paper may get too wet and sink in between the bulkheads. So I need to add some further glueing/resting areas to the given skeleton.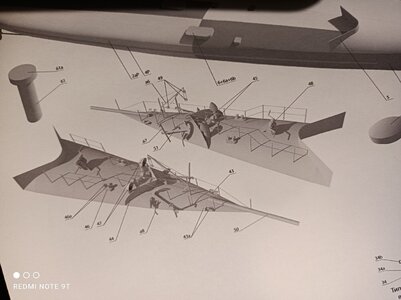 The back deck shows the very little but delicate detailling and a finde railing. Is this (wooden?) boom to the stem a reminiscence of a speartorpedo?
Here the beautyfull shape of the wooden grating arround the 47mm Hotchkiss QFgun. What a big pitty to keep it enclosed.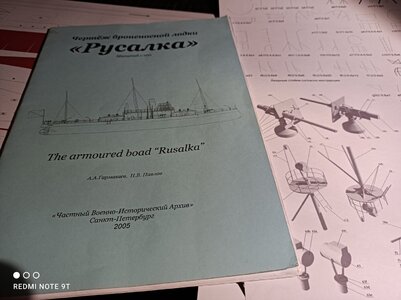 Picking out details from other Russian plans have me some Help so I am able to understand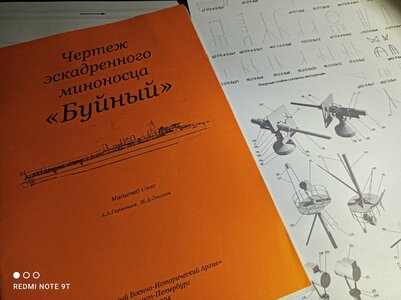 the rough 3Ddrawings of the YG-model's manual and finescale the kit further more.
And the nice fineart of the kit triggers me to invest time into planing of several detailings Ibnever thought about.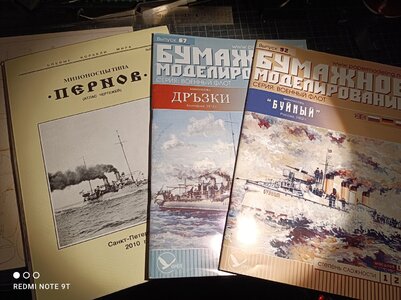 Bythis I figured out that my little collection of old torpedoboats wasn't lost and I found additivly ab1/50 set of plans of PERNOV. By this I am running in temptation to scratchbuild a 1/48 or 1/64 torpedoboat from cardboard.
But back to the FOREL kit itself: It is just 168mm in length on moulds...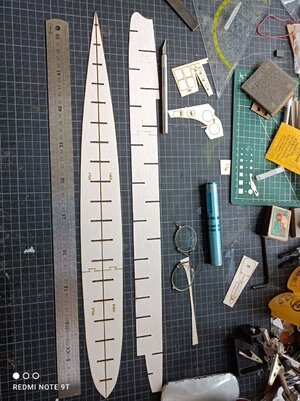 and does look besutyfully slim fitting to my cutting matt.
Here the bulkhead N°1 on a dentist's tool hardened by superglue.
The tirst four bulkheads lines up may hopefully give you some impression about the amount of water being flushing the deck forcking the bow down into the water. So the whaledeck was the right answer to this problem of those small high sea going vessels (b.t.w. the lines plan of this old torpedoboats does mimikry the WWI German u-boats very well.)
Here the branch infront of the windows (mostly closed due to the dustbins aside). And in the lower right Corner you can see what amount of superglue was needed for hardening the edges.
Here the hardened edges by use of superglue die to make them able to be sanded - WIP.
On the very last bulkhead you can see how much of the horizontal deck will have to be sanded away.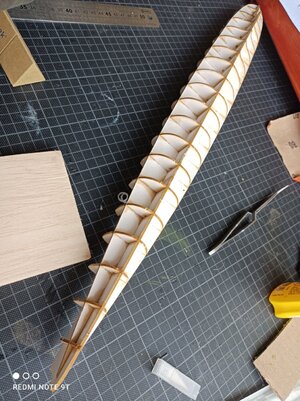 Her beautyfull underwaterlines appear very well in this photo.
I Hope you do like my little emergency project.
Last edited: